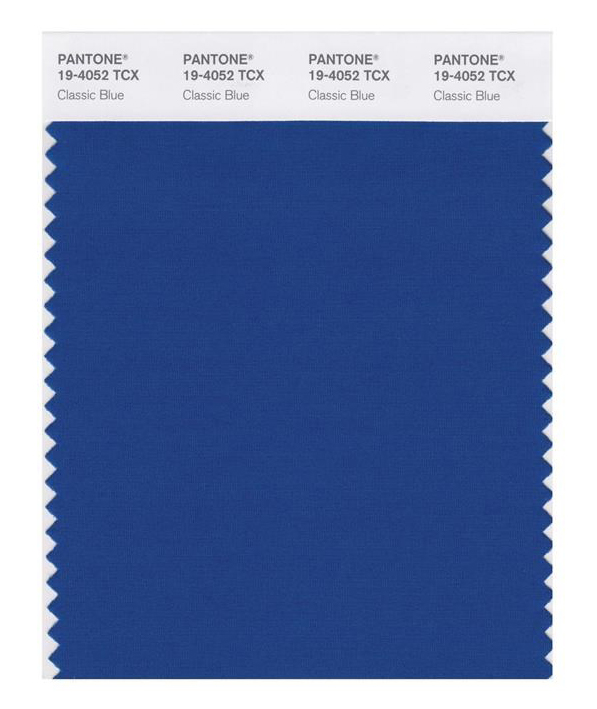 Dependability and stability are at the essence of Pantone Color Insitute's 2020 colour of the year. 'Classic Blue,' a timeless and enduring hue, has been selected for the calm, confidence, and reassurance it invokes.
"We are living in a time that requires trust and faith," says Leatrice Eiseman, the institute's executive director. "It is this kind of constancy and confidence that is expressed by Pantone 19-4052 Classic Blue, a solid and dependable blue hue we can always rely on."
Suggestive of the sky at dusk, the shade, Pantone says, is imprinted in our psyches as a restful colour that brings 'a sense of peace and tranquility to the human spirit, offering refuge.'
The colour of the year was chosen by a group of experts who considered everything from current trends in entertainment, art, design, and travel to socio-economic conditions, new technological developments, and even sporting events.
This year, the group tapped into sight, sound, smell, taste, and texture, Pantone says, making Classic Blue the first 'multi-sensory' Color of the Year in the company's history.
"Imbued with a deep resonance, Classic Blue provides an anchoring foundation," Eiseman says. "A boundless blue evocative of the vast and infinite evening sky, Classic Blue encourages us to look beyond the obvious to expand our thinking; challenging us to think more deeply, increase our perspective, and open the flow of communication."
In fashion and design, Classic Blue is considered a poised and self-assured hue, which is both timeless and elegant in its simplicity. It is said to convey the message of honesty, credibility, and reliability, which are qualities largely indicative of today's consumers.
"The Pantone Color of the Year highlights the relationship between trends in colour and what is taking place in our global culture at a moment in time; a colour that reflects what individuals feel they need that colour can hope to answer," says Laurie Pressman, Pantone's vice-president.
For more on this year's hottest colours, check out Katinka Champion's 2020 Colour Forecast.