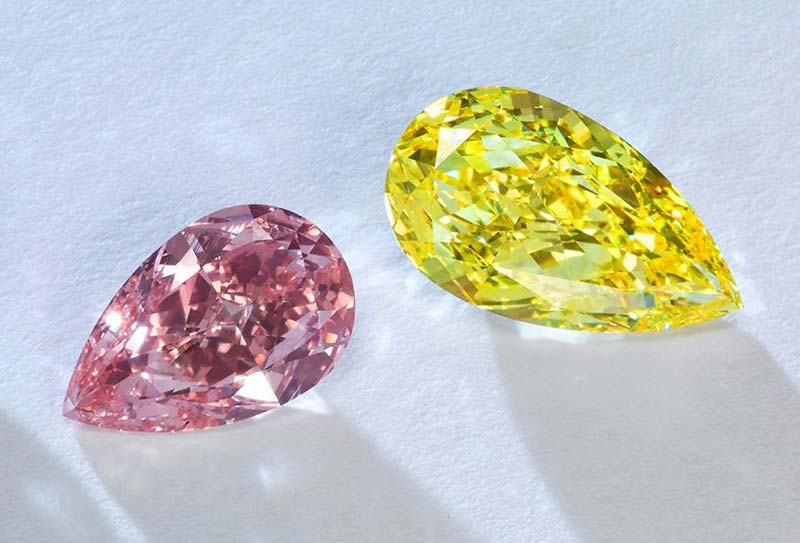 Pink diamonds outperformed blues and yellows in terms of price during the second quarter, according to the latest Fancy Color Diamond Index (FCDI) from the Fancy Color Research Foundation (FCRF).
The index, which is based on pricing details collected for blue, pink, and yellow diamonds traded in Hong Kong, New York, and Tel Aviv, reveals a 0.4 per cent uptick for pink stones during this period, compared to a 0.5 per cent decrease during last year's second quarter. The slight surge is attributed to success within the two- and three-carat 'vivid pink' categories, which increased by 2.8 per cent and 2.6 per cent, respectively. Pink diamonds of one and 1.5 carats, however, presented a price decrease of 0.7 per cent and 0.2 per cent, respectively.
Meanwhile, blue diamond prices saw a decrease of 0.3 per cent, including a decline of 0.9 per cent in the eight to 10 carat category. The 1.5 carat 'fancy vivid blue' category, however, enjoyed a 4.8 per cent increase.
The price of yellow diamonds saw a decline of 0.8 per cent, including a 2.7 per cent decline in the one-carat category. The 'fancy yellow' eight-carat group, however, experienced a 2.1 per cent upturn compared to a 4.8 per cent decrease this time last year.