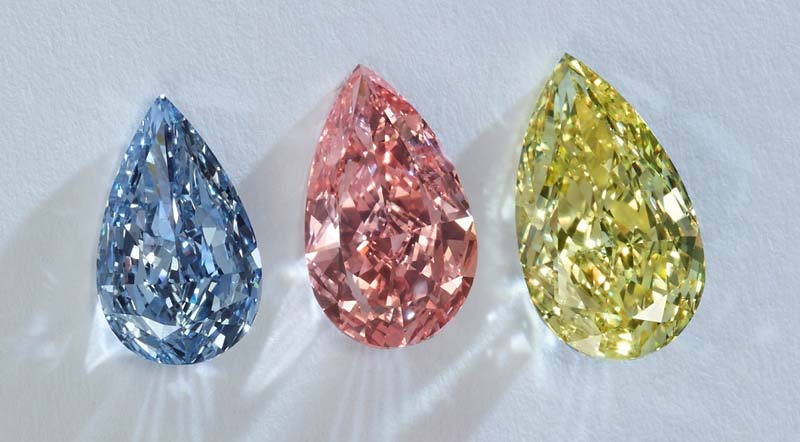 Pink diamonds outperformed blues and yellows in terms of price during the first quarter, according to the latest Fancy Color Diamond Index from the Fancy Color Research Foundation (FCRF).
The index, which is based on pricing details collected for blue, pink, and yellow diamonds traded in Hong Kong, New York, and Tel Aviv, reveals the price of pink diamonds increased 0.5 per cent during this period. The slight surge is attributed to success within the three- and five-carat 'vivid pink' categories, which increased by an average of 3.1 per cent.
Blue fancy-colour diamonds saw a slight drop of 0.2 per cent compared to the previous quarter, while yellows dropped 1.5 per cent, causing the overall index for fancy-colour diamonds to drop 0.2 per cent.
"At a time of diamond market uncertainty, fuelled by growing white diamond inventory and the emergence of lab-grown diamonds, most categories of fancy colour diamonds are showing continued pricing stability, with the pink segment posting slight price increases," said Oren Schneider, FCRF advisory board member.