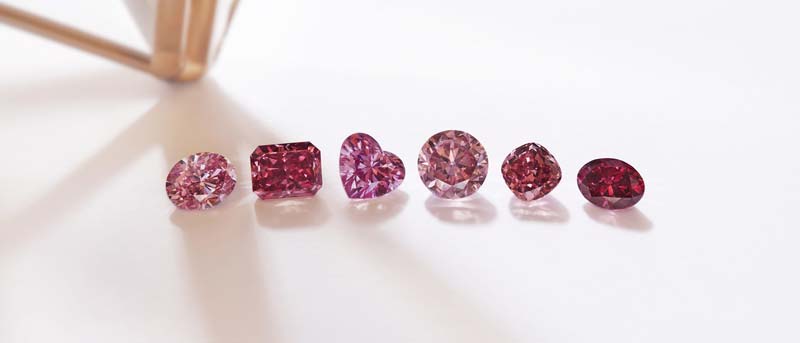 Sixty-four pink and red diamonds are currently being showcased in Singapore as part of Rio Tinto's 2019 Argyle Pink Diamonds Tender.
The stones, which were mined from the company's Argyle mine Western Australia, have a combined weight of 56.28 carats and include six 'hero' diamonds, selected for their unique beauty.
"We are delighted to showcase this highly sought after collection of rare pink and red diamonds in Singapore," says Alan Chirgwin, Rio Tinto's vice-president of sales and marketing. "We have seen, and continue to see, strong demand in the Asia market for these rare diamonds where there is a strong appreciation of their ever increasing rarity."
The 2019 Argyle Pink Diamonds Tender is being showcased in Perth, Singapore, London, and New York, with bids closing on Oct. 9.
The Argyle diamond mine, which is among the largest global producers of pink, red, and violet diamonds, is set to close in 2020 after almost four decades of production.