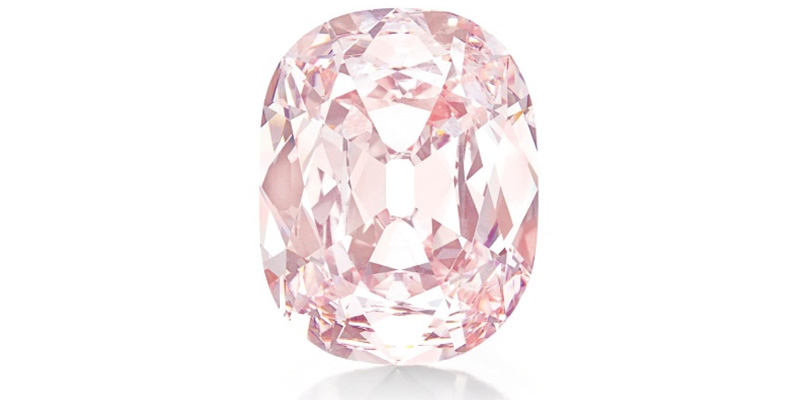 The gavel fell on a 34.65-carat fancy intense pink diamond with ties to the Royal family of Hyderabad for $39,323,750 at Christie's New York.
The cushion-cut diamond, which originated from the Golconda mines in South Central India, was purchased by an anonymous telephone bidder. The diamond is named 'Princie' in honour of the 14-year-old Prince of Baroda, who attended a party at Van Cleef & Arpel's Paris store after the stone was purchased at auction in 1960. The luxury brand paid what would today be $1.3 million US.
"A major event took place in the global auction industry with the record-breaking sale of The Princie Diamond at Christie's New York," said Rahul Kadakia, head of jewellery, Christie's Americas and Switzerland.
"Aside from Christie's sale of the legendary 'Collection of Elizabeth Taylor,' this was the most successful jewellery auction ever held in the United States, and Christie's was proud to have orchestrated the sale of such a historic gemstone."
At $39,323,750, the Princie had a per carat price of $1,135,000.