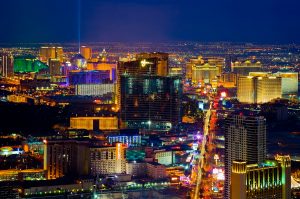 The Diamond Empowerment Fund (DEF) is touting its recent Diamonds Do Good Awards event as a resounding success. Given out at Las Vegas's Four Seasons Hotel on May 31, the awards recognize significant contributions to environmental and social responsibility in the global diamond industry.
"The recipients of this year's Diamonds Do Good Awards truly reflect the ongoing positive impact being fostered by the diamond industry around the world," said Anna Martin, the fund's president. "Sharing these stories with our consumers is not only good for business, but also a responsibility for the entire industry."
Two honourees were recognized at this year's ceremony: De Beers CEO Bruce Cleaver and the government of the Northwest Territories. Cleaver earned the accolade for his work promoting women's professional advancement; the Northwest Territories, for implementing responsible diamond mining policies.
"Our government has made it a priority to ensure the multibillion-dollar diamond industry benefits the Northwest Territories' economy and residents, and protect the land, water, and wildlife for future generations," said Bob McLeod, the territories' premier.
The evening also featured a new fundraising appeal termed 'Balloons for Good,' along with a speech from Opelo Matome, a Botswana Top Achiever student, recent Yale graduate, and representative of the fund's student scholars.