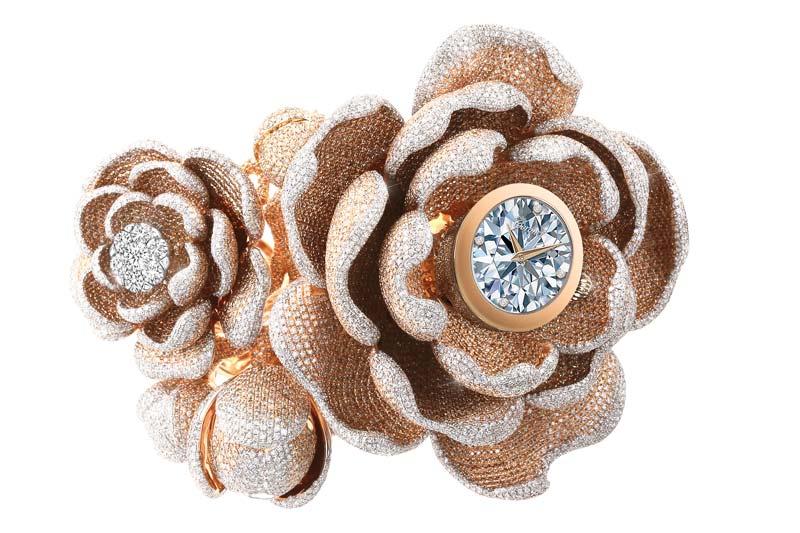 A Coronet watch featuring artwork by Canadian designer Reena Ahluwalia has received the Guinness World Record for most diamonds set on a watch.
With a design inspired by peonies, the 'Mudan' timepiece contains 15,858 diamonds (50.01 ctw) set in 18-karat gold with Ahluwalia's hyper-realistic diamond depiction on its dial.
"I feel honoured my artwork has made it into the Guinness World Records," said Ahluwalia. "Growing up, I read about the records with pure amazement, so this feels very special to me."
Coronet, a Swiss brand of Aaron Shum Jewelry, received the honour at last week's Baselworld in Switzerland. The company already holds eight Guinness titles, including the record for most valuable guitar for an 18-karat gold piece with 400 carats of diamonds.
For more, check out the video below, courtesy Reena Ahluwalia.