Ryerson University initiative to assist small- to medium-sized businesses amidst COVID-19
July 21, 2020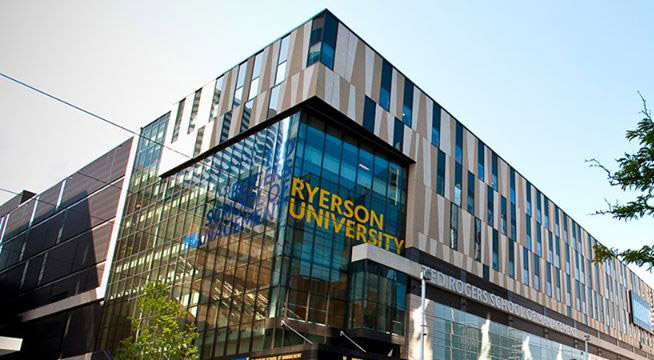 Ryerson Entrepreneur Institute (REI) has introduced a new initiative called Business Innovation Hub to help small- to medium-sized businesses adapt to the uncertain economy during COVID-19.
The team consists of student consultants and faculty advisors from diverse professional backgrounds who offer a fresh perspective to the company while using Ryerson's exclusive resources to implement creative solutions.
"Ryerson's Business Innovation Hub has risk-free solutions for companies suffering during the pandemic," says Katherine Tran, business development, Business Innovation Hub. "We are a team of six co-op students who want to make a difference."
The initiative offers a range of services to businesses, including:
marketing to youth by helping companies target younger audiences through social media and promotional content creation;
transforming the website using data and analytics to improve user engagement and drive website traffic;
enhancing the company's online presence by creating an e-commerce store;
creating an efficient curbside pick-up process to increase sales and client satisfaction;
finding and securing applicable government grants to ease the company's financial burden; and
producing high-quality video content to promote the business.
The process involves three stages:
Stage 1: The team schedules an in-person meeting with the company to fully understand the business's functions and needs.
Stage 2: The team identifies opportunities, drafts a proposal, and implements an innovative solution at no upfront cost.
Stage 3: If the business is satisfied with the team's work, the latter requests a charitable donation to Ryerson University to continue to offer its services and add value to the company.
For more, click here[2].
Endnotes:
[Image]: https://www.jewellerybusiness.com/wp-content/uploads/2020/07/SY_RyersonUniversitysNew-F.jpg
here: https://ryersonbih.com/
Source URL: https://www.jewellerybusiness.com/news/ryerson-university-initiative-to-assist-small-to-medium-sized-businesses-amidst-covid-19/
---