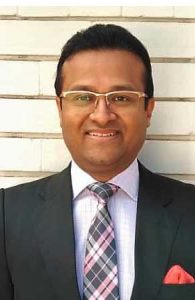 The Diamond Producers Association (DPA) has gained a new member. RZ Murowa Holdings, operator of Zimbabwe's Murowa diamond mine, is now part of the organization.
Manit M. Shah, chief operating officer (COO) for Murowa, says this is an important step in maintaining the company's commitment to sustainability and responsible practices. Shah will also join DPA's Board of Directors this month.
"I am very pleased to join such a distinguished board of directors and will do my best to contribute to the essential work the DPA is doing for our industry," he said.
Similarly, DPA described the addition as a mutually beneficial way of extending its reach.
"We are delighted to welcome RZ Murowa to the DPA and Manit to our Board of Directors," said Jean-Marc Lieberherr, the association's CEO. "Broadening our representation and geographic reach will help ensure we maximize the positive impact we can have for the sector as a whole."