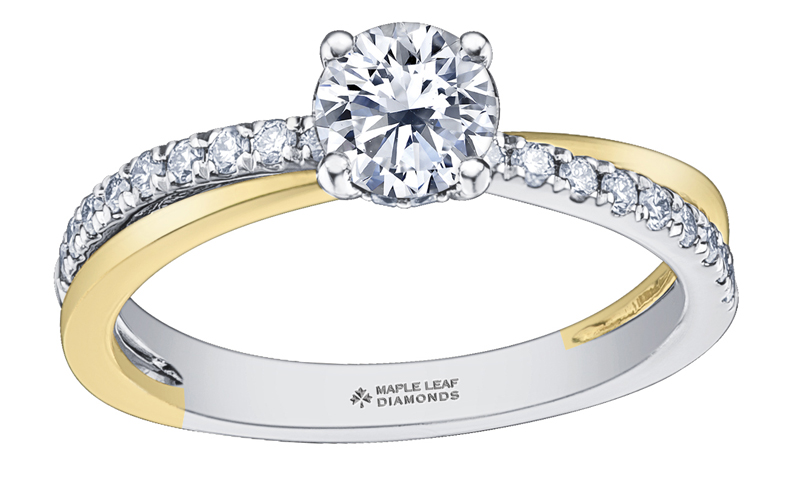 About 18 years before the discovery of diamonds in South Africa, California became the first documented source of them in North America. During the gold rush in 1849, diamonds were discovered by prospectors panning near Placerville, east of Sacramento.
In the upcoming February issue of Jewellery Business, gemmologist and author Renée Newman explores the history of diamond mining in Canada and across the United States in her feature, 'Shining bright: Celebrating North America's diamonds.'
Check out the excerpt below:
While diamond mines in the Great White North are among the newest in the world, the diamonds they produce are the oldest on earth. According to carnegiescience.edu, scientists have determined the diamond fields in the Northwest Territories formed 3.5 billion years ago in an era when the Earth was still forming its first continents.
In 1987, second-year geology student, Brad Wood, became the first person to find a kimberlite pipe in Canada after being hired by De Beers to search for diamonds in Northern Ontario's James Bay Lowlands. The discovery led to the establishment of the De Beers Victor Diamond Mine—the first and only diamond mine in Ontario, which officially opened in 2008 and closed in May 2019. According to Mining.com, more than 95 per cent of the site's diamonds were either gem or near gem quality and had high colour grades. The site produced more than 8.1 million carats of diamonds during its run (the largest of which weighed 271 carats). Through the end of 2018, nearly 30 per cent of the mine site had been restored, and over 600,000 plants have been planted since progressive reclamation began in 2014.
Prior to Victor, Canada's first diamond mine opened in 1998. Located at Point Lake near Lac de Gras in the Northwest Territories (300 kilometres northeast of Yellowknife), the Ekati Mine was discovered in 1991; however, before the Canadian government would issue permits to develop the mine, Australian exploration and mining company, BHP, had to perform an environmental study proving it would not endanger the region's natural resources. The Canadian government also required BHP to involve Canadian workers in sorting, grading, and polishing the diamonds mined at Ekati.
The second diamond mine to open in Canada was Diavik in 2003. Located just 30 kilometres southwest of Ekati, the site consists of four kimberlite pipes. The mine is owned by the Rio Tinto Group and uses a combination of open-pit and underground mining. Diavik is expected to operate until 2025; upon closure, the equipment and buildings will be removed and the land returned as closely as possible to its original condition.
To read the rest of Newman's feature, be sure to check out the February issue of Jewellery Business!