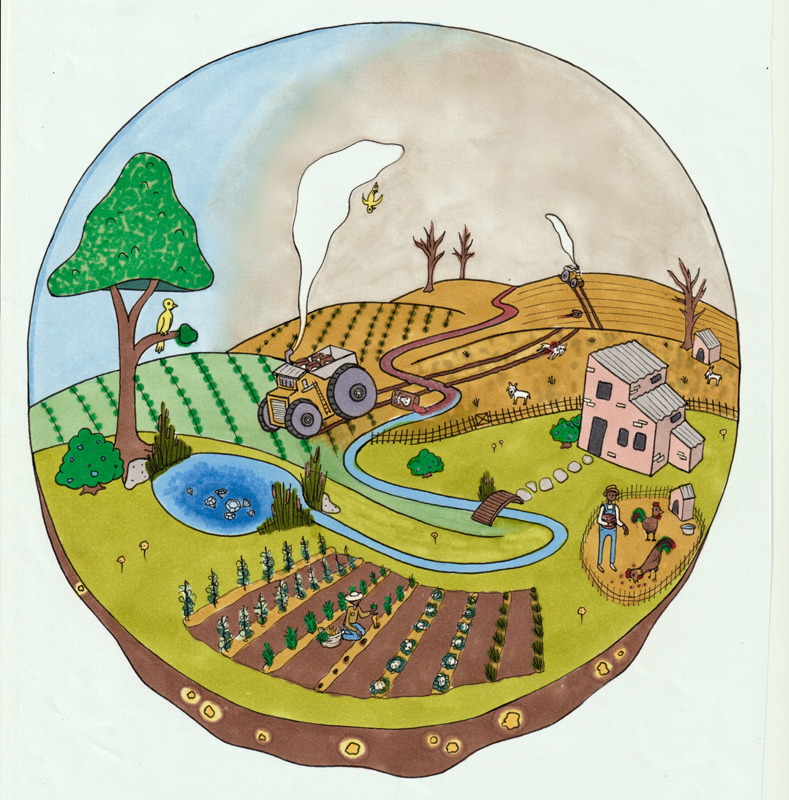 Have you read Marc Choyt's feature, 'A dream deferred: Ethical gold in North America,' published in our May issue? You won't want to miss his followup article, 'The sustainability trap.'
Drawing on his more than 20 years' experience with the global ethical jewellery movement, Choyt unpacks the storied history of 'eco-friendly' jewellery, discussing everything from recycled gold, to lab-grown diamonds, to the Mount Polley tailings spill of 2014.
Check out the excerpt below:
Currently, mining for product used to make jewellery continues just as it always has, with large-scale mines supplying 80 per cent of gold and diamonds and extracting resources as fast as possible. The commodity market hides externalities—that is, the broader impact to cultures and the environment.
The balance of source material comes from small scale mining. The 100 million people who dig with shovels, perhaps moving a ton of dirt a day, are working to feed themselves and their families. Their existence is characterized by extreme poverty and exploitation—and, in the case of gold, environmental toxification.
It would be one thing if using recycled gold or diamonds (even lab-grown diamonds) impacted large- or small-scale mining practices, but these materials are commodities. For large-scale operations, it's fundamentally all about the economics of a particular mining site and shareholder value; for small-scale, it's often about survival the politics of putting bread on the table.
Indeed, if we conduct a careful analysis, it's apparent the sustainability argument in context to gold and diamonds has a very thin vermeil.
After all, the recycled diamond I sell might have been mined by De Beers in the 1980s—a time when millions were killed in wars, funded by these precious stones. Suppose you were the guy in Sierra Leone who had his hand hacked off 30 years—how would you feel about the claim of an eco-friendly, conflict-free, recycled diamond that had, in fact, resulted in your family being killed?
And, regarding lab-grown diamonds, I find it incredibly ironic that Leonardo DiCaprio, who starred in Blood Diamond, supports these synthetic stones rather than throwing his support behind the impacted communities depicted in the film. He, too, ignores the atrocities funded by diamonds, and the extreme poverty of the 20 million small-scale diamond miners, making a few dollars a day.
A 'certified' 100 per cent, eco-friendly, recycled gold ring may have come from a small-scale miner who burned off the mercury gold amalgam in his frying pan before cooking his plantains. Alternatively, a jeweller might proudly sell a recycled gold ring to a millennial couple, seeking to create a more beautiful world for their future family, not knowing the material used was originally mined by Imperial Metals' Mount Polley Mine—a site home to one of the worst environmental disasters in Canadian history.
To read the rest of Choyt's article, be sure to pick up our July issue!
Find Choyt online here or on Twitter at @Circlemanifesto.