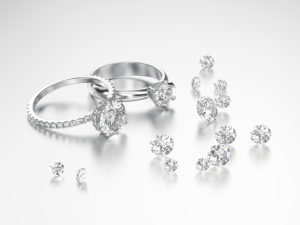 At its most recent diamond sale on October 5, Toronto-based Mountain Province Diamonds reports good prices were achieved for its higher-quality gems despite softening prices in the market. This tender—the eighth of the year—generated $31.4 million total proceeds for 366,505 carats (an average of US$66 per carat).
The company's CEO, Stuart Brown, says this was "a good result considering the current market and time of the year and we did well to sell all our categories at current best market prices."
While prices remain fairly strong for larger, high-quality diamonds, their smaller and lower-quality counterparts are experiencing price declines in the mid-single digits. The weakening of the Indian rupee and seasonal lower diamond demand ahead of Diwali are among the market conditions Mountain Province says are driving the drop.
However, as the industry moves closer to the strong holiday selling season, the company says there have already been reports of good diamond retail jewellery sales. These reports are largely centred in the United States, but China is also displaying momentum.
"We are encouraged to see positive diamond jewellery retail sales and we believe with a positive retail selling season, we will see a better demand for rough diamonds in the near future," said Brown.