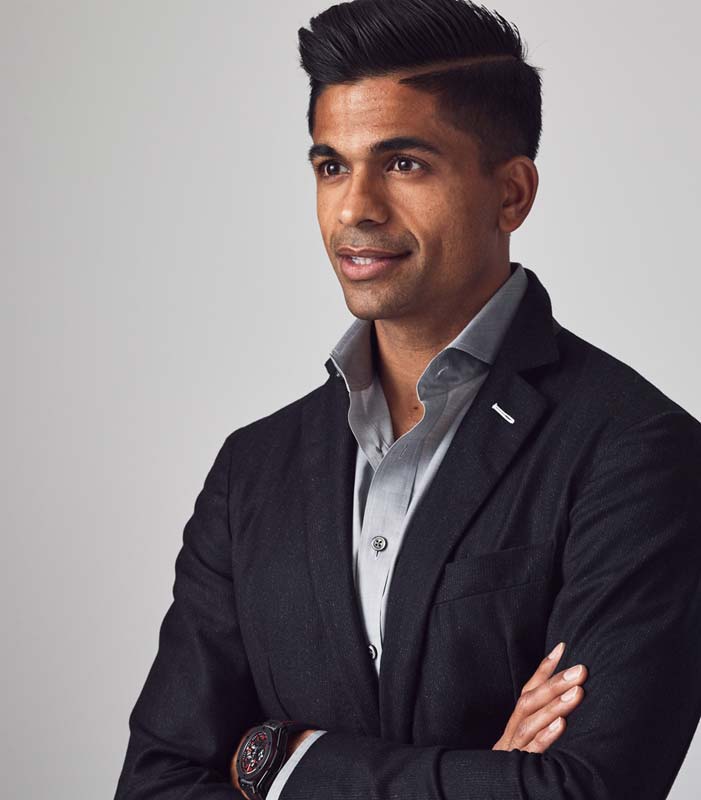 Vancouver-based retailer Spence Diamonds has promoted its chief marketing officer, Veeral Rathod, to the position of CEO.
"Elevating Veeral to CEO is the culmination of the plan we've had for him since day one," said Eric Lindberg, Spence's executive chair. "He brings not only a dynamic entrepreneurial spirit to the company as we expand, but also a strong background in customization, salesforce management, brand building, innovation, and customer experience."
Rathod, co-founder and former CEO of men's apparel company J. Hilburn, joined Spence last September.
"Just as we reimagined the luxury menswear space, my vision for Spence is to transform the diamond retail space through education about lab-grown diamonds, which are increasingly becoming the stone of choice for millennials who want value, sustainability, and ethical production methods," he said.
In addition to his experience in consumer retail and luxury goods, Rathod is well-versed in the world of finance, having previously served as vice-president with Greenhill Cogent, as well as a mergers and acquisition analyst with Credit Suisse First Boston Technology Group.
Rathod will lead the company from its Dallas offices.