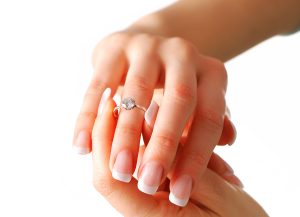 Vancouver-based retailer Spence Diamonds has taken steps it says will support rapid expansion across Canada and the United States. Three new stores are planned to launch in both countries later this year, including the company's first new concept store in Canada. However, specific store locations have yet to be announced.
Spence is also making an effort to re-examine its branding, having partnered up with creative agency Greenlight. The two companies will collaborate on generating a new brand identity for the retailer, in part by relaunching its marketing. Spence points to its past record of transparently offering both mined and lab-grown diamonds as a strategic highlight.
Another new partner is Crossmedia, which will contribute to a marketing modernization effort.
"Expanding our agency roster is essential for our growth and for harmonizing our brand identity as we expand our retail presence across Canada and the United States," said Eric Lindberg, Spence's executive chair.
Internal changes are also in the works, with Veeral Rathod being named the retailer's new chief marketing officer. Rathod—co-founder and former CEO of men's apparel company J. Hilburn—is taking over from Frank Hamlin, who is leaving the company to pursue an opportunity at GameStop.
"Veeral knows what it means to revolutionize an industry and build a world-class retail brand focused obsessively around its consumer," said Lindberg. "When we considered who we needed to help lead us through this important next chapter of growth, we couldn't think of a better leader."