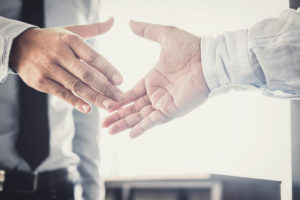 Matt Manson, longtime CEO of Canadian diamond producer Stornoway Diamond, has announced he will soon be resigning from the role. The company's current chief operating officer (COO), Patrick Godin, will take over the position beginning in 2019, with Manson remaining on board in a supportive capacity.
Now that ramp-up to design capacity at the company's Renard Mine in Québec has been completed, Manson says production is increasing and that Godin is well positioned to take the reins.
"Our product is well established in the international diamond market and the recently completed financing transactions have strengthened the corporation's balance sheet. Our priority going forward will be realizing the full operating and cash flow potential of the business over the long term," he said. "I am confident Pat has the leadership skills required to achieve this task and I look forward to supporting him in his new duties as president and CEO."
Godin has been the company's COO since 2010 and has been part of its Board of Directors since 2011. He brings extensive mining experience to the role, having overseen the development of not only Renard, but also IAMGOLD's Essakane Mine in West Africa and Canadian Royalties' nickel project in northern Québec.
"I am pleased to be assuming the leadership of Stornoway through this next stage of its development," said Godin. "Working with our committed employees, partners, and shareholders, our near-term focus will be on delivering further performance improvements, adding to our reserve base, and maximizing free cash flow generation while being on the lookout for value-creating growth opportunities over the longer term."
The announcement coincides with Stornoway's release of its financial and operating results for the third quarter. It experienced a net loss of $37.6 million for the quarter, with carats produced and sold coming in at the lower end of its 2018 guidance. However, the ramp-up of the underground mine caused September and October to be the company's two strongest months for diamond production in 2018.
"With our balance sheet strengthened following the $129 million in financing agreements announced on October 2, and with steady-state operations achieved at the Renard Mine, our outlook for the remainder of the year and into 2019 is positive," said Manson.