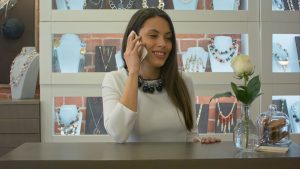 Retailers could up their sales results by streamlining their stores' communications, according to a recent survey by Retail Info Systems and Québec-based Foko Retail. The study indicates a majority of large retailers believe clearer, more direct dialogue between senior executives and in-store employees is crucial to improving stores' operational efficiency, which in turn leads to stronger sales. Respondents estimate such efforts could support an average sales increase of 3.7 per cent per store.
"Complex store communications are killing the retail bottom line. The issue many retailers face is poor management of complicated systems, which breeds inefficiency," said Marc Gingras, Foko Retail's CEO. "The study results also show the gap between headquarters' plans and how the stores actually deliver them is widening. By contrast, excellent store execution rewards retailers by helping them achieve financial goals, reduce costs, and win against competitors."
Conducted in May, the study involved polling senior executives from national and large regional retailers' headquarters. Respondents noted when it comes to store execution, the biggest struggles are faced in the following areas:
stockout replenishment;
compliance with the goals of headquarters;
promotional activities; and
merchandising resets.
Insufficient manager and associate training, increased workload related to new innovations, and lack of clear data and guidelines were all flagged as potential impediments. Foko suggests simplifying channels of communication could help resolve these issues.
"Many stores have no central source of communications," said Joe Skorupa, editorial director for RIS News. "Fragmented communications via e-mail, text, phone, and applications present more and more challenges for retailers looking to provide exceptional consumer experiences."
In its survey results, Foko suggests mobile devices in particular could be relied upon more to unify communications. E-mails, texts, and phone calls are noted as the most-used forms of correspondence, yet only 57 per cent of respondents reported giving mobile devices to store managers.
"By better managing store communications and reducing complexity, retailers can save money and remain competitive despite changing market dynamics," said Gingras. "Those that adapt with greater operational efficiency will thrive."
For the full details of the study, click here.