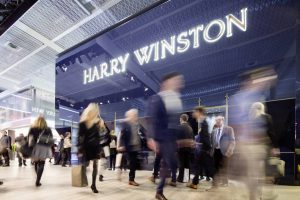 Swatch Group—an international watch manufacturer responsible for more than 18 brands—has withdrawn from the annual Baselworld show. Nick Hayek, the company's CEO, shared the news in an interview published in Swiss newspaper NZZ am Sonntag on July 28.
The news is a blow for Baselworld, as Swatch Group is one of its major exhibitors, bringing brands such as Harry Winston, Omega, Longines, and Tissot to the event. The fair has undergone significant downsizing in recent years, losing more than 600 exhibitors between its 2017 and 2018 editions.
Hayek says the decision was made based on a number of factors, including the question of whether trade shows in their current form can stay relevant in the fast-paced modern world. He says innovation is essential if watch fairs are to survive.
"The MCH Group, which organizes Baselworld, is clearly more concerned with optimizing and amortizing its new building—which, incidentally, is largely financed by the watch industry during the fairs—than it is in having the courage to make real progress and to bring about true and profound changes," he said in the interview. "For all these reasons, Swatch Group has decided that from 2019 onwards, it will no longer be present at Baselworld."
For more about the most recent Baselworld show, check out our coverage here.