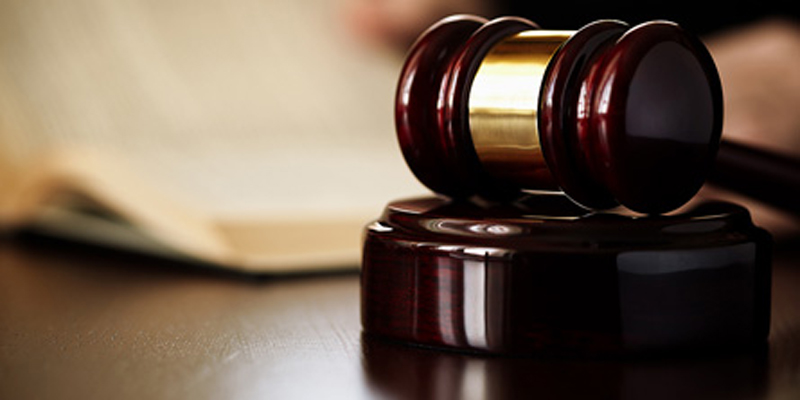 A high-profile copyright lawsuit took a surprising twist after Tacori dropped its case against Scott Kay.
Court papers filed in the U.S. District Court for the Central District of California show the complaint and counterclaim between the two bridal companies were dropped and the judge dismissed the lawsuit with prejudice. A dismissal with prejudice means the same complaint cannot be filed again. Both parties agreed to pay their own legal costs.
The news come three months after Tacori lost its bid to gain a preliminary injunction against Scott Kay over its 'Heaven's Gates' collection, saying it infringed on its 'reverse crescent' copyrights. Here, the court ruled Tacori's arguments did not meet the legal standard for a preliminary injunction. In a footnote to her decision, the judge stated she examined the rings and found "the court need not address the scope of the range of expression on the plaintiff's copyrighted rings because, after reviewing the rings in person, it does not believe a jury would consider the rings to be substantially similar, let alone virtually identical."
Earlier in the year, the same court denied a restraining order to keep Scott Kay from selling 'Heaven's Gates' rings.
Tacori president Paul Tacorian says the company disagrees with the court's view the ring designs are not substantially similar and that a jury would also come to the same conclusion.
"We still believe that Scott Kay's 'Heaven's Gates' collection infringes our copyrights and trade dress rights," Tacorian said. "Competitors of Scott Kay and Tacori, as well as retailers who sell both Scott Kay and Tacori jewellery, agree with [us] that Scott Kay's 'Heaven's Gates' collection is substantially similar to Tacori's crescent designs"¦ Although we disagree with the court's orders, we needed to re-evaluate our legal position based on the findings of the court."
Tacorian added the company is still committed to protecting its copyright and trade dress rights and will pursue companies who copy its designs.
Scott Kay says he will continue to create, market, and offer his 'Heaven's Gates' collection.
"I've always prided myself on creating original and meaningful designs," he says. "We were prepared to take this case to a jury to prove once and for all that our 'Heaven's Gates' collection was a truly original design. One of the most offensive things one could say to an artist is that he copied someone else's work. I always questioned the basis of this lawsuit and was personally insulted by each allegation, now clearly won in our favour."