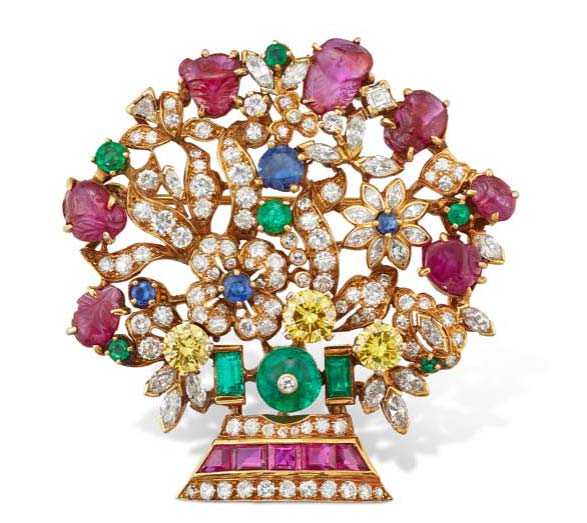 Forty years after becoming the United Kingdom's first female prime minister, Margaret Thatcher continues to attract worldwide attention.
This was evident at Christie's recent 'Mrs. Thatcher, Part III' online auction, which saw the sale of several personal items once belonging to the prime minister. The auction far exceeded pre-sale estimates, realizing a total of GBP 1,087,750 (CAD$1,879,191) and attracting bidders from 36 countries across six continents.
"We are thrilled with this strong result which concludes the series of three successful sales held at Christie's following Mrs. Thatcher's death in 2013," said Adrian Hume-Sayer, director, private collections, with Christie's. "The result of Part III illustrates the enduring interest in the United Kingdom's longest serving 20th century prime minister."
A multi-gem and diamond brooch by Van Cleef & Arpels topped the sale, fetching GBP 50,000 (CAD$86,380) against a pre-sale estimate of between GBP 10,000 and 15,000 (CAD$17,275 and 25,914).
Other notable results included a hardstone-mounted gold bracelet of vari-shaped cabochons, which sold for GBP 40,000 (CAD$69,104) against a pre-sale estimate of GBP 1500 to 2500 (CAD$2591 to 4319), and an 18-karat gold and amethyst ring, which realized GBP 27,500 (CAD$47,509).
To view the sale's full results, click here.