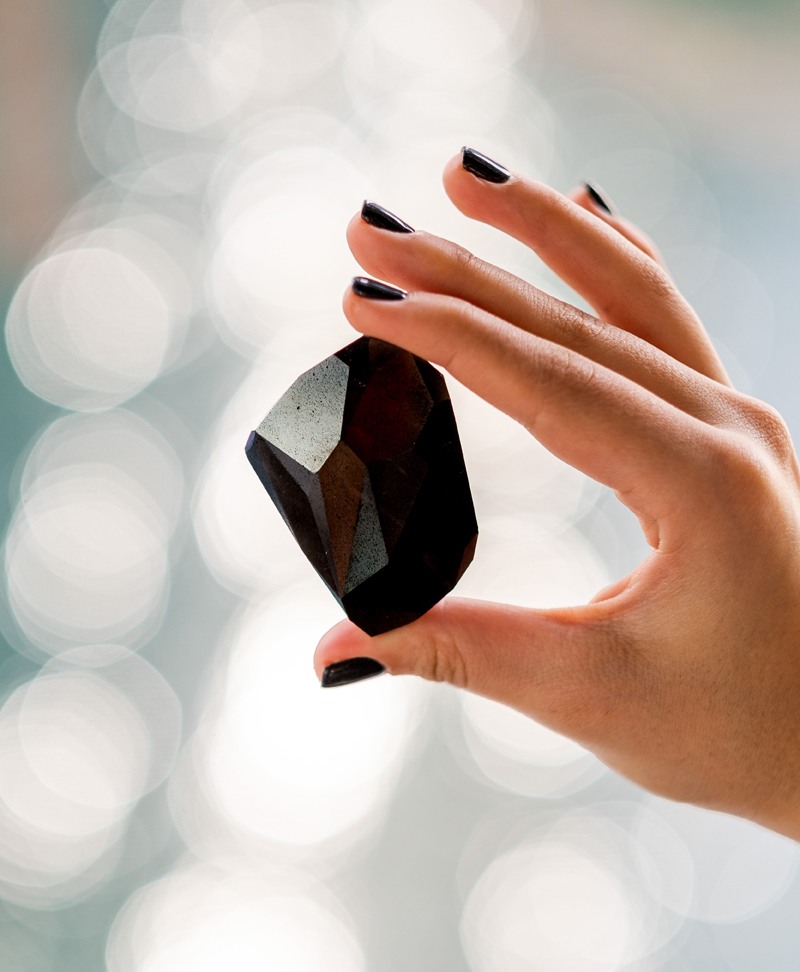 A black diamond weighing 555.55 carats has sold for £3.1 million (C$5.3 million) in cryptocurrency.
Dubbed 'The Enigma,' the stone was auctioned without reserve on Feb. 9 as a special Sotheby's single-lot sale. The diamond contains exactly 55 facets, making it the largest faceted diamond to ever appear at auction, the auction house reports. It is also among the largest fancy black natural colour diamonds in the world, as reported by the Gemological Institute of America (GIA) and Gubelin.
While Sotheby's did not announce the buyer's name, cryptocurrency entrepreneur Richard Heart announced on social media he had purchased the diamond, adding, once he takes full possession, the Enigma will be renamed 'Hex.com diamond.'
The diamond, which is believed to have formed either from a meteoric impact or emerged from a diamond-bearing asteroid that collided with Earth, is "a true natural phenomenon," says Nikita Binani, Sotheby's jewellery specialist & head of sale, London.