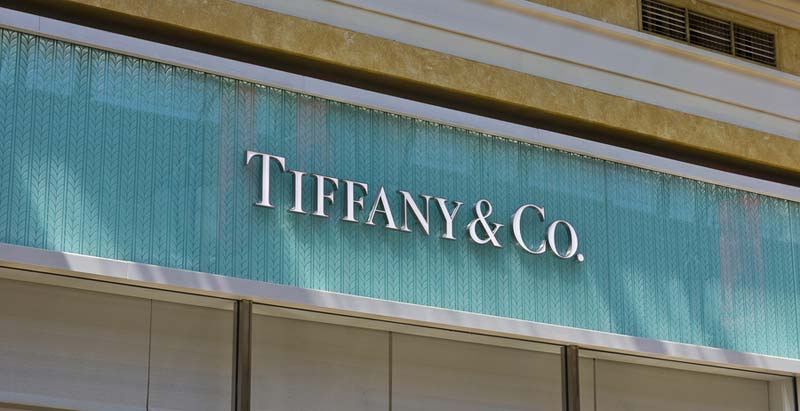 French luxury conglomerate LVMH Group has acquired Tiffany & Co. in a deal totalling US$16.2 billion (C$21.5 billion).
The announcement follows weeks of anticipation. LVMH made an offer to purchase the Manhattan jeweller last month with an unsolicited offer of $14.5 billion ($120 per share).
The finalized deal values the 182-year-old company at $135 per share.
"Following a strategic review that included a thoughtful internal process and expert external advice, the board has concluded this transaction with LVMH provides an exciting path forward with a group that appreciates and will invest in Tiffany's unique assets and strong human capital, while delivering a compelling price with value certainty to our shareholders," says Tiffany chair, Roger N. Farah.
"Tiffany has been focused on executing on our key strategic priorities to drive sustainable long-term growth," adds Alessandro Bogliolo, CEO. "This transaction…will provide further support, resources, and momentum for those priorities as we evolve towards becoming the next generation luxury jeweller."
LVMH owns more than 75 brands, including Louis Vuitton, Bulgari, and Givenchy. The acquisition strengthens the company's position in jewellery, and also increases its presence in the United States.
"We are delighted to welcome Tiffany to the LVMH family," says Bernard Arnault, chief executive officer of LVMH. "We have an immense respect and admiration for Tiffany and intend to develop this jewel with the same dedication and commitment we have applied to each and every one of our Maisons. We will be proud to have Tiffany sit alongside our iconic brands and look forward to ensuring Tiffany continues to thrive for centuries to come."