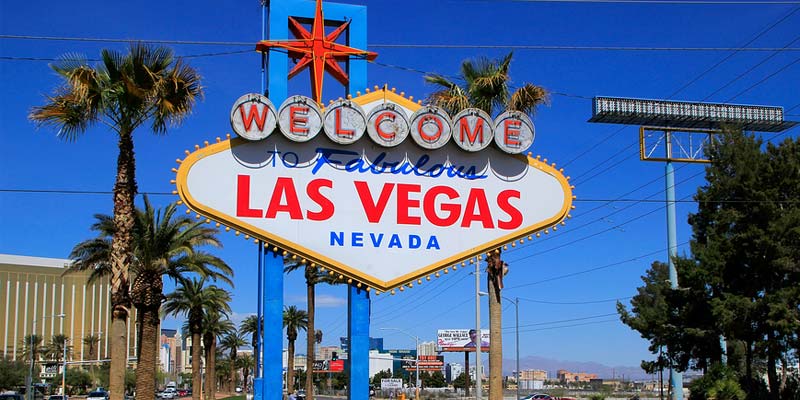 Sin City is set to become the centre of the jewellery universe when JCK Las Vegas opens its doors in three weeks.
To help get you excited about attending, JCK Events has released its top five reasons why JCK Las Vegas is a must-attend event this year. Held at Mandalay Bay Resort & Casino, JCK Las Vegas runs from June 3 to 6.
1) Increased Attendance: Purchasing the bulk of their inventory for the year, more than 23,000 buyers are expected to be in attendance this year.
2) New designers and brands: JCK welcomes a slew of new exhibitors this year, including Clara Williams and Saint Honoré Paris, in addition to expanded show floor presences by Swarovski, Stuller, and Rio Tinto. The new Bridge neighbourhood welcomes Tous to the show floor for the first time. Further, Luxury has expanded its footprint to two ballrooms to make room for Prestige and a number of new exhibitors, such as Erica Courtney. Additionally, the newly imagined Design Center features 21 Rising Stars and a new Kickstarter area, featuring top design students, including Canadian Sophia Chai of Georgian College in Barrie, Ont.
Mandalay Bay also hosts North America's largest collection of watch brands. In addition to the Clockwork neighborhood on the JCK show floor, the new Luxury Watch in the Luxury Oceanside ballroom (open from June 2 to 5) features brands like Ball Watch, Chronoswiss, and Cuervo y Sobrinos. Meanwhile at the Mandalay Bay Suites, Swiss Watch presents Bremont, Carl F. Bucherer, Frederique Constant, Movado, and others from June 3 to 5.
3) New buyer-friendly floor plan: Neatly designated neighbourhoods on the new floor plan will help make shopping easy—think logical groupings according to genre. Plus, the new main entrance from the Mandalay Bay Convention Center parking lot and shuttle bus drop-off area helps guide buyers to all the right places.
4) Speakers and panelists you'll want to see: The most sought-after editors and tastemakers around are slated for a series of talks and panel discussions that will entertain, enlighten, and empower audiences. Hear from editors from Glamour, The Zoe Report, and oliviapalermo.com, global jewellery blogger Gemologue, and Hollywood costume designers, Lyn Paolo from ABC's Scandal, Lauren Bott from Fox's Scream Queens, and Ann Foley from ABC's Agents of S.H.I.E.L.D.
JCK Talks presents hard-hitting education topics on June 2 (one day before the show floor opens), including: "Lab-Grown Diamonds: Threat or Opportunity (or Both?)," which brings together the following experts :
Stanley Zale, Stuller;
Jack Gabriel, Gabriel & Co.;
Maarten de Witte, Diamond Foundry;
James Shigley, Gemological Institute of America (GIA); and
Jean-Marc Lieberherr, Diamond Producers Association (DPA).
For the complete JCK Talks schedule, click here.
5) Events: From a star-studded welcome party and fashion show sponsored by Tous to the Rocks the Beach party headlined by Train, events abound at JCK. Find the full schedule here.
The new JIS Exchange at Tropicana Las Vegas is another must-see while in Vegas. A JCK attendee badge gives you access to JIS Exchange, which brings together at-show delivery exhibitors from JIS Miami and JCK Las Vegas in one location from June 3 to 6. Complimentary express shuttle transportation will be provided to and from Mandalay Bay.