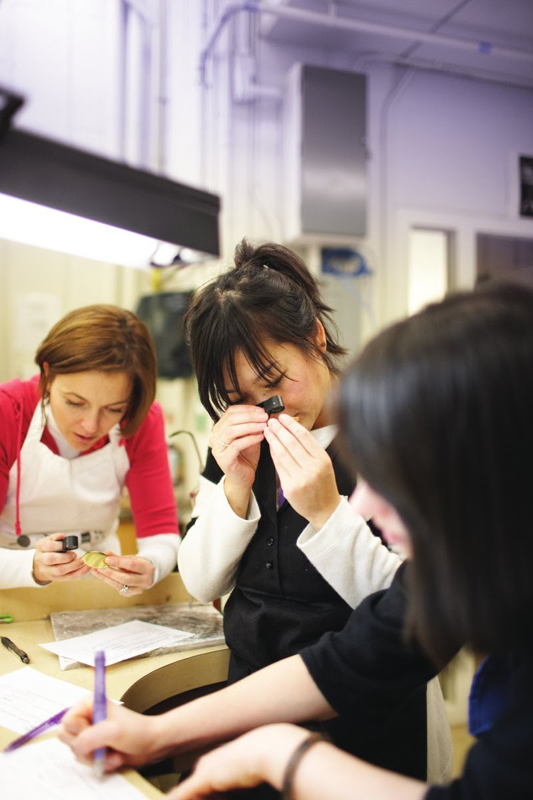 Jewellers and gemmologists looking for some extra help might want to connect with Toronto's George Brown College.
The school is looking for industry professionals interested in sponsoring gemmology students who are completing the industry field education experience component of their one-year certificate program. Students must volunteer a minimum of eight hours during the year with an employer who works with gemstones/beads or at a gemmology/gemstone trade show.
Sponsors are asked to submit a brief evaluation of the student's performance once their hours are complete. In return, employers get:
the assistance of an enthusiastic student, looking forward to gaining exposure and experience in the industry;
new perspective through a student's eyes;
a pool of potential employees; and
the opportunity to provide George Brown College with feedback on current industry needs and trends.
"Students have really enjoyed getting the exposure with gemmology industry partners," says Michelle Walc, field education co-ordinator at George Brown College's School of Fashion and Jewellery. "In return, the employer gets an eager and motivated student, ready to lend a hand. A win-win for all parties involved!
For more information, click here or contact Walc at mwalc@georgebrown.ca.