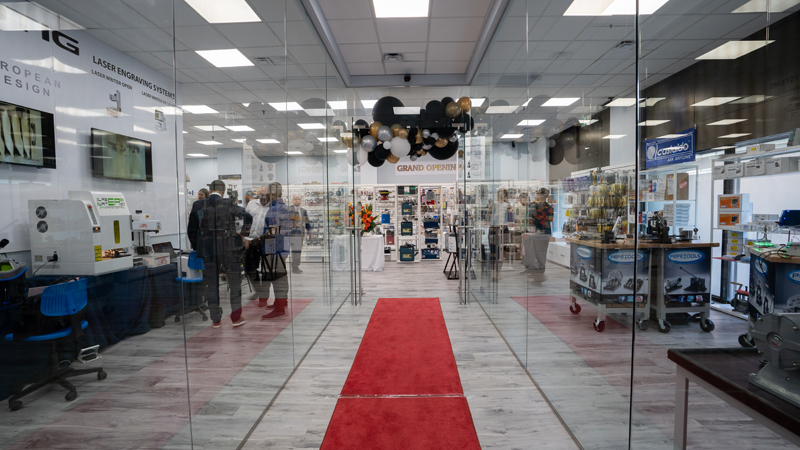 Members of the jewellery industry are invited to "get behind the wheel" of the hottest tech tools of the trade at European Design's upcoming Test Drive Event.
Hosted at the wholesaler's Toronto showroom at 55 Queen St. East, the two-day event will feature live demonstrations of welders and engravers, chances to test new tools and products, and insight from industry experts.
"This event started in 2017 and has been on hold since 2019 due to the pandemic," European Design's Daniel Kundakci tells Jewellery Business. "We are incredibly happy to be back with our biggest show to date!"
The event will showcase the latest tools and equipment from six suppliers:
Orotig (Italy)
Busch (Germany)
GRS (United States)
Legor (Italy)
Mimaki (Japan)
Elma (Germany)
Attendees will enjoy discounts and deals, prize-winning competitions, sneak peeks at upcoming tools available for pre-order, and more. There will also be an opportunity to enter a raffle with an ultrasonic as the grand prize.
Additionally, a new and exciting machine will be revealed, Kundakci hints.
"This one-of-a-kind event is the perfect opportunity to get hands-on with the latest innovations in jewellery making tools and techniques," he says. "Meet with experts, see live demonstrations, and have all your questions answered. Don't miss out on this chance to take your jewellery making to the next level."
The Test Drive Event will take place May 29 to 30 from 9 a.m. to 5 p.m. European Design's showroom is located on the main level (Unit 120) of 55 Queen St. East in Toronto.
To register, click here.