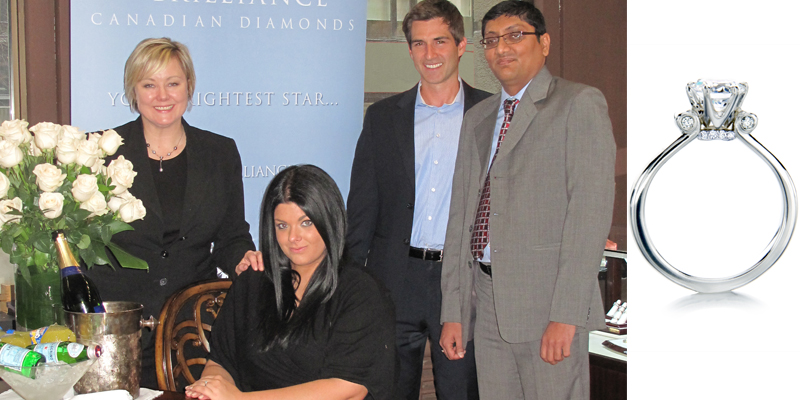 All eyes of the world won't be trained on her wedding, but when Joscelyn Longo walks down the aisle one day, she'll likely be wearing a diamond engagement ring inspired by a royal union.
The 24-year-old from Toronto is the grand prize winner of a $7500 diamond ring designed by Shelly Purdy and featuring a Canadian diamond from Maximum Brilliance. The ring is part of Purdy's 'Royals Collection.'
More than 4000 people entered the contest via Purdy's Facebook page. The winner was announced last month.
Longo received the 14-karat white gold ring with a .70 centre diamond in a champagne celebration held at the designer's Toronto studio.
With a Facebook page boasting 4440 'likes,' Purdy says this form of social media helped spread the word about the design contest, as well as promote her sponsors, Maximum Brilliance Canadian diamond.
"The contest was a great way to communicate to our fans, clients, and contestants, while showcasing our new collection," Purdy tells Jewellery Business. "I was surprised at the number of people who mentioned they saw my new work on Facebook."