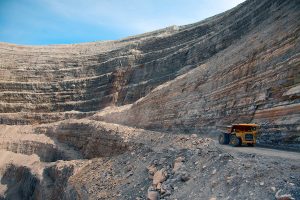 The Diamond Development Initiative (DDI) has partnered with Underwriters Laboratories (UL) Consumer and Retail Services to support further development of DDI's Maendeleo Diamond Standards. UL, a global provider of supply chain auditing and monitoring, will bolster the resources available to DDI and provide essential evaluation services to ensure the standards are working as intended.
Named for a Swahili word meaning "development" and "progress," the standards are intended to support artisanal miners. Under them, diamonds are audited and certified before being integrated into responsible supply chains, simultaneously offering artisanal miners international exposure and allowing consumers to ensure they are buying ethical products.
Under the new partnership, UL will conduct an annual review of the standards and any proposed revisions, as well as provide materials and training to help educate DDI staff on responsible sourcing and social auditing. This provides DDI with knowledge it can use to train its partner organizations.
The Maendeleo Diamond Standards were launched in 2016 to address the needs of artisanal diamond miners and their communities.