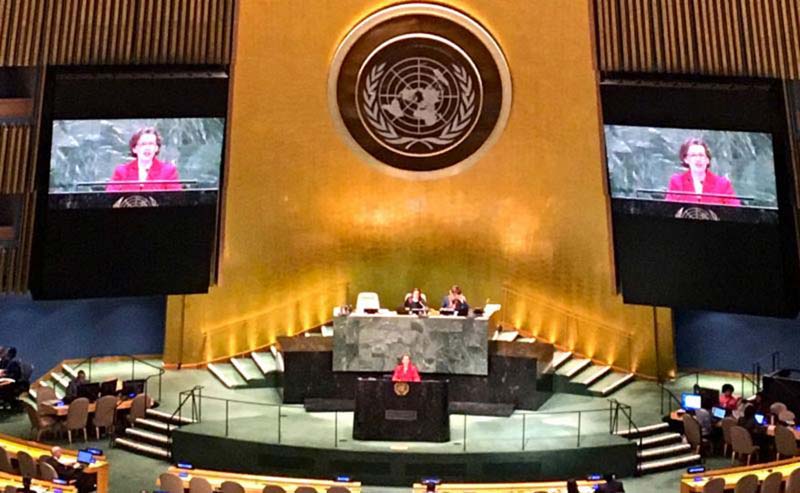 The United Nations General Assembly (UNGA) has adopted a resolution that calls for a strengthening of the Kimberley Process, the World Diamond Council (WDC) reports.
The resolution, which was proposed by the European Union (EU), was agreed to by all 193 members of the UNGA body. The reform aims to "more effectively sever the link between the illicit transaction of rough diamonds and armed conflict," thus contributing to security and sustainable development in artisanal diamond-mining regions, WDC said.
"We are most heartened by the adoption of the resolution by the UNGA… because it was passed with the support of all United Nations member countries, including those in whose territories diamonds are mined, processed, traded, and sold in jewellery," said Stephane Fischler, WDC president.
The effectiveness of the Kimberley Process has been the subject of debate by industry professionals since its introduction in 2003. Ian Smillie, a founding participant in the creation of the process, touches on this in his article "Cosmetics and synthetics: Diamonds, reform, and the Kimberley Process at 15," which was featured in the February issue of Jewellery Business.