This year's edition of VicenzaOro September, the Italian Exhibition Group's (IEG's) jewellery boutique show, brought sparkle to both Italy and the show's many international attendees. The five-day event took place from September 23 to 27, enjoying its most successful run in 10 years.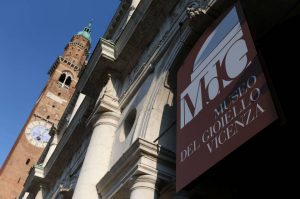 VicenzaOro September attracted an audience of 23,176 people in total, 14,385 of whom were buyers hailing from 115 countries. Buyer head count grew by 22.7 per cent over last year—and the increased numbers were not only limited to foot traffic. The show's new website also drew 30 per cent more visitors and three times as many content views compared to last year, while the number of events offered doubled to 70. VicenzaOro also succeeded in garnering media attention, with more than 100 journalists from national and international media in attendance.
The show's major events included:
Small Equipment and Tools (SET), which looked at enterprises producing machinery, tools, 3D printers, software, and small equipment;
Next Generation Talent Contest, a series of awards focusing on young international designers; and
a conference on how the jewellery industry may be affected by new European Union (EU) legislation on conflict minerals (organized in co-operation with the World Jewellery Confederation [CIBJO]).
VicenzaOro also expanded its geographical reach, with more attendees comprising operators from Europe (particularly Germany, the U.K., France, Belgium, Spain, and Central and Eastern Europe) and buying representatives from Turkey. Most other areas, including the Americas and the Middle East, remained steady in terms of attendance, although significant growth was observed in Iranian participation.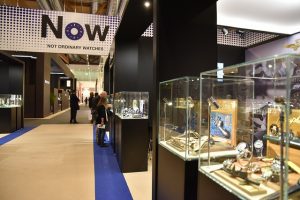 Show organizers attribute this year's stronger performance to the strategies employed, such as a high focus on display quality and a proposal for added-value content (e.g. the digital elements mentioned above) to help the show stay ahead of the ever-changing jewellery industry.
Sustainability was cited as one of these changes, and indeed, a major theme at the show was 'green' jewellery—that sourced through socially responsible means. The conference acknowledged and responded to customers' growing expectations for ethical, sustainable, and transparent supply chains.
"The significant growth of VicenzaOro, together with the positive performance of other IEG events, is the best proof of the soundness of the decision to integrate the trade fairs of Rimini and Vicenza," said Lorenzo Cagnoni, chair of IEG.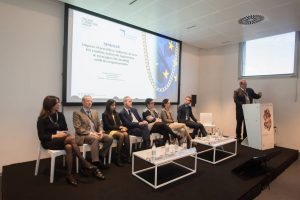 Upcoming IEG events focusing on jewellery include Gold/Italy (October 21 to 23), VOD Dubai International Jewellery Show (November 15 to 18), and VicenzaOro January (January 19 to 24).
Missed the show? Get a one-minute rundown on VicenzaOro September with the video above.