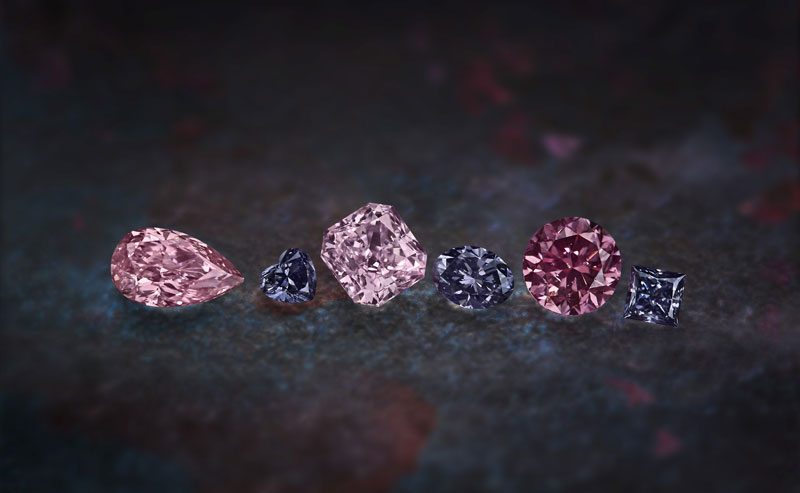 Sixty-two pink, red, blue, and violet diamonds from Rio Tinto's Argyle Mine delivered reported record results at the site's penultimate tender, continuing the collection's streak of double-digit price growth.
"We are delighted with the results of the 2020 Argyle Pink Diamonds Tender, a testament to the unique Argyle ore body and its place in the history of the world's most famous diamonds," said Patrick Coppens, the general manager of sales and marketing for Rio Tinto's diamonds business.
The strong outcome was supported by the increasing rarity of Argyle diamonds following the Australia mine's cessation of operations last month, as well as by the six 'hero' diamonds headlining the tender. Among these stones is the 2.24-carat purplish-pink 'Argyle Eternity,' described by Rio Tinto as the most valuable fancy vivid diamond in the tender's history. The stone was sold to Hong Kong fancy coloured diamond specialist, Kunming Diamonds, for an undisclosed amount.
Another of the sale's featured diamonds, the 0.70-carat oval fancy dark violet-grey 'Argyle Infinite,' was recognized as the most valuable diamond in this colour category ever produced at the mine and presented at the tender.
In addition to the 'hero' diamonds were 12 additional lots of carefully curated sets of miniature pink, red, blue, and violet diamonds, weighing 13.90 carats in total. Titled 'The Petite Suites,' the stones were collected over a five-year period, with each parcel designed to strike a harmonious balance between size, shape, colour, and clarity, Rio Tinto says.