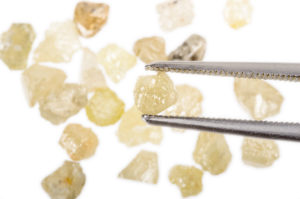 With the closure of the 2018 Kimberley Process (KP) Plenary, the World Diamond Council (WDC) is raising questions about the pace of changes to the process. Despite defining the KP as the most effective route to end conflict diamond trading, the council says progress in reforming its scope should be coming faster.
"As the achievements of the past demonstrate conclusively, the KPCS has the capacity to not only protect people in the mining areas, but also provide them with opportunities that otherwise might not exist," said Stephane Fischler, president of WDC. "We remain hopeful the KP can achieve tangible progress in its commitment toward reform in the future and we urge KP participants to support efforts in constructive progress in this regard to achieve incremental change."
Among those efforts is the Canadian government's proposed expansion to the definition of a conflict diamond, which was also presented at this year's plenary. While this amendment has not yet been adopted, the plenary did agree to adopt three proposed administrative changes. The decision has been made to establish at KP secretariat, compile modifications to technical definitions, and promote use of unified diamond terminology as a best practice.
Fischler also recognized the work of Hilde Hardeman, outgoing KP chair, and that of Mark Van Bockstael, who is retiring from his role as chair of the KP Working Group of Diamond Experts (WGDE).
"There are literally millions of people whose lives and livelihoods were dramatically improved by the tireless work of Mark and his colleagues, who created almost from scratch the methodology and knowledge base on which the KP is founded," said Fischler.
Ultimately, WDC indicates reform is crucial to protect and support individuals in mining communities, particularly the artisanal and small-scale miners that comprise five to 10 per cent of rough diamond production by value. These efforts will also improve appeal to customers, Fischer says.
"The value of a diamond is enhanced by the positive values that communicates to the consumer, and we therefore believe any effort to reinforce those values is worthy of discussion," he explained.