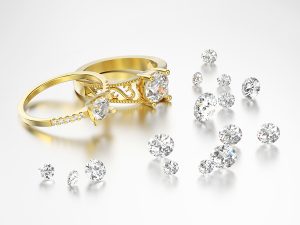 Members of the diamond trade still have time to share their thoughts on the World Diamond Council's (WDC's) System of Warranties (SoW). The council is inviting comments on the system to be submitted as part of a public review period ending October 1.
This voluntary self-regulation system is intended to improve responsible sourcing among buyers and sellers, as well as confidence among consumers, of polished and rough diamonds.
"Public review of the SoW is crucial to ensuring a transparent process as we continue to uphold our promise to customers that they can trust the diamonds they purchase have been sourced responsibly," said Stephane Fischler, president of WDC. "We look forward to receiving comments from our stakeholders that reflect our commitment to upholding the integrity in the global diamond supply chain."
Human and labour rights and the struggle against corruption and money laundering are some of the issues the reform is intended to tackle. Ultimately, WDC says, the framework is meant to support implementation of the Kimberley Process Certification Scheme (KPCS).
To review a draft of the SoW Guidelines, click here. Comments can be submitted to WDC.