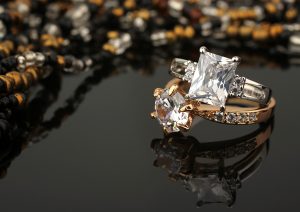 The 38th edition of the World Diamond Congress has been cancelled, per an announcement from the World Federation of Diamond Bourses (WFDB) and International Diamond Manufacturers Association (IDMA).
"It is obviously with very great regret that we have reached the decision to cancel the Congress," said Ernie Blom, president of WFDB, and Ronnie VanderLinden, president of IDMA, in a joint statement. "We had a full agenda of issues regarding the state of the global diamond industry, and preparations were in full swing. However, we have to take all factors into account, and felt it was the correct decision to make in the best interests of all concerned."
Originally scheduled for June 19 to 21 in Tel Aviv, Israel, the conference was called off for reasons including poor response and regional tensions, reports the Israel Diamond Exchange (IDE), the show's organizer.
Blom and VanderLinden say the event will be rescheduled for a to-be-determined date.