By Jacquie De Almeida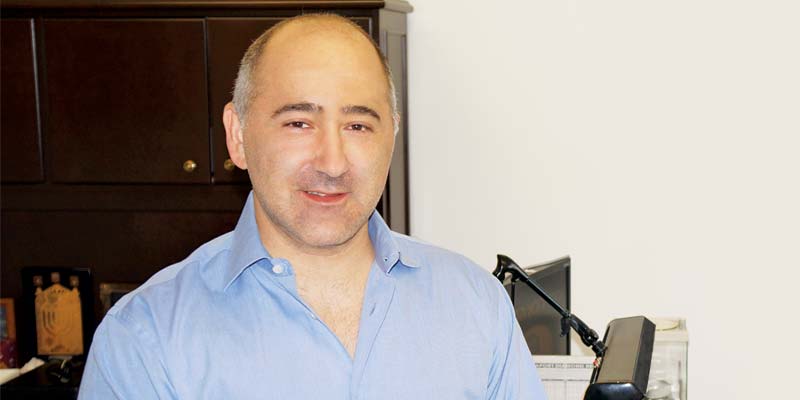 One semester of university was all it took before Shay Basal knew the diamond business was his calling and his dreams of being a dentist a thing of the past.
Although he grew up watching his father, Baruch, run Basal Diamonds, he had other ideas in mind for his career path. At some point along the way, though, his worlds collided.
"If you think about it, it's the same thing. I like people to wear nice jewellery and I like people to have a nice smile," Shay says. "Dressing someone up in jewellery is like giving them a nice smile."
It took a few conversations with his dad to convince him it was a good move, 'move' being the operative word. It wasn't long before Shay found himself on a plane to Israel to learn the diamond business at his family's cutting facility. Day after day, Shay cut his teeth, so to speak, at the diamond cutting wheel, shaping everything from three-pointers to 15-pointers. His training also included sorting thousands of melee.
"I learned the old-school way of looking at diamonds," says Shay from the company's head office in Montreal. "The most important lesson I learned was how to grade a diamond. A diamond should speak for itself, not its certificate or appraisal."
Shay's lessons in Israel back in 1990 helped set the scene for his place at Basal Diamonds, a company with more than 40 years' history behind it.
Going back two generations, the Basal family called Russia home, although they lived for a time in Afghanistan, where Baruch was born. Settling in Israel 12 years later, Baruch and his brothers supported the family when their father became ill. Barely into his teens, Baruch honed his merchant skills by selling a wide range of products on the street. In 1960, he entered the diamond business, sawing rough stones and learning to cut diamonds. Four years later, Baruch and his brothers opened their own cutting and polishing factory. By 1980, he and his wife and children had emigrated from Israel to Canada and Basal Diamonds was born.
In 1990, their eldest son, Shay, joined the business, helping to grow its reach nationwide with its supply of loose diamonds as small as one-pointers and cuts that also included fancy shapes. After his sister, Karen, came on board in 1998, the company expanded to include Basal Jewellery. Karen's husband, Moshe, also works for Basal Diamonds.