Starting over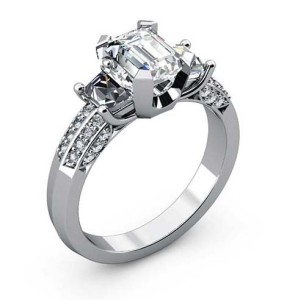 Following Canada's diamond rush, the family's name became synonymous with Canadian diamonds—Basal Diamonds owned the Polar Ice brand name, while Shay's younger brother licensed the Polar Bear brand name from the Government of the Northwest Territories (GNWT) and the Polar Ice brand name from Basal through his company (4114159 Canada Inc.). Both brands were cut at Arslanian Cutting Works, a facility in the Northwest Territories owned by 4114159 Canada Inc. By 2010, however, Polar Ice Diamonds and Polar Bear Diamonds—the latter of which listed Shay's brother as its vice-president—went into receivership. The fallout was a loss to unsecured creditors, which included Basal Diamonds.
Shay describes that period in the company's history as its darkest, and stresses his brother's venture was a completely separate entity from Basal Diamonds and that he is not a part of the family diamond business today.
"It almost killed us," says Shay, adding many considered Basal Diamonds "guilty by association."
Rebuilding its reputation since that time has been the company's primary focus. The first step in doing so was taking back control of the Polar Ice licence to maintain the level of representation the brand offered its clients.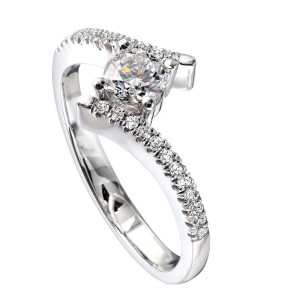 Shay credits the relationships he built with retailers on the road in his early days and over the years since for helping to restore the company's image.
"I am grateful every day that I maintained good relationships with my clients and industry friends. This allowed me to still be in business," Shay says.
While some companies facing the same challenge would be inclined to offer deep discounts, better terms, or other perks to woo clients, Shay says he and his family took a very different tactic, relying instead on one of the jewellery industry's basic fundamentals—customer service.
"When you hit the ground hard and you know where you came from and want to climb back up the ladder, you have to understand that it all starts with service," Shay says. "What did we do different from everyone else? Nothing that we didn't do before, but we were paying more attention to the service we offered. Whether you were the biggest store or the smallest, you got the same service from us. If you needed a one-pointer driven to Ottawa, I would drive it to you from Montreal."
Spreading the word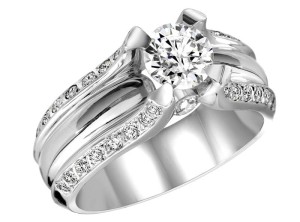 Relaunching the Polar Ice brand is at the heart of Basal Diamonds' marketing efforts. In addition to being strategic in its dealer base, the company is using social media channels like Facebook to create awareness among consumers and drive traffic to retailers.
Having cutters on staff is another method Basal Diamonds is using to meet its customer service standards. Five in Montreal produce the larger-carat stones it sells, while a subcontracted facility in Armenia cuts its smaller production stones. Most of the stones Basal sells are Canadian.
"You have to build yourself the proper lines, the proper team, and the proper sales reps to help you advance," Shay explains.
Besides cutting big diamonds, Basal Diamonds is banking on another niche—re-cutting them. "I brought a lot of people back to the table because of this cutting service," Shay adds.
The issue of local diamond cutting has been back in the headlines, but for a different reason. In January, the GNWT announced it had awarded licencing rights of the Polar Bear brand to Deepak International Ltd (DIL). The news elicited a round of congratulations at the Basal offices.
"We were all very happy to hear somebody had picked up the brand," says Shay, adding he personally called Deepak Kumar, the company's owner. "We wish him the best of luck. Of course, he will have competition from our Polar Ice brand."
Who doesn't like a little friendly competition?