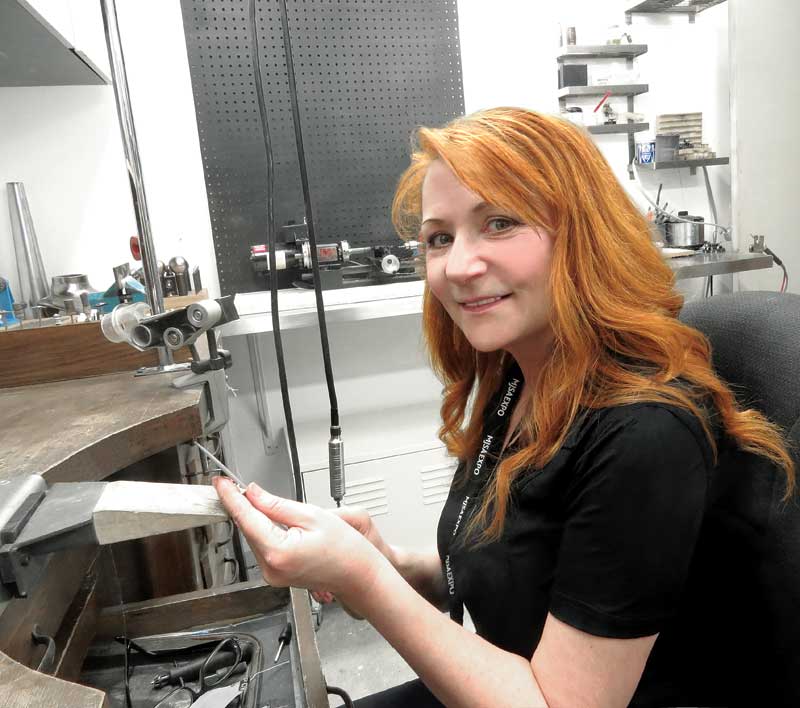 By Kate Hubley
Insanity: doing the same thing over and over again and expecting different results. ~Albert Einstein
How many of us do this? We come up against a problem and tackle it from the same point of view as we approach everything at the bench: the way we learned. In a world where the bench jeweller is being nudged to the side by technology and mass production, we have to find hacks to help us work more efficiently and save money. In fact, if you look around, some of the best bench jewellers are the ones who continuously add to their bag of tricks, innovating and 'MacGyvering' their way towards breakthroughs in their studio.
The three pillars of bench work
I have always said bench work is equal parts artistry, engineering, and chemistry. Sometimes, the engineer diligently attempts to resolve a problem, while the artist and chemist watch on in amusement because they have a far more clever solution.
Artistry
Artistry is how you approach your bench work. Historically, students are taught methods and procedures because of technical success rates. However, these procedures are not always best, especially when they get in the way of problem solving, as master goldsmith, Charles Lewton-Brain, explains.
"When a bench jeweller hits a technical problem, you may not be able to solve it using your traditional knowledge. Instead you need to look at it differently," he says. "You need to understand the process and ask yourself what is happening?"
The process approach involves the following steps:
Take a step back.
Describe the problem.
Brainstorm ways of solving the problem.
Choose the best solution.
Lewton-Brain is also a great proponent of recycling, reusing, and repurposing. When you need a specialized tool, but would love to find a cheaper solution, go to someone who uses so much of it they don't value it the same way you might.