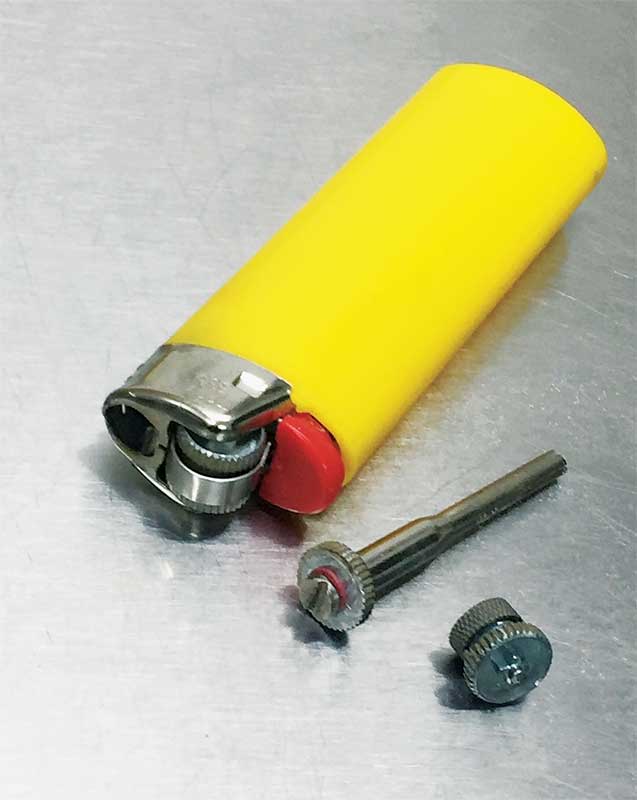 Obstacles: They're all in your mind
The mind is a battlefield. Do you sit down at your bench feeling intense or lighthearted? Is it a chore or joy? I find sometimes we are not even aware of our headspace.
A few years ago, I took a week-long clinic at the École de Joaillerie de Montréal with Antonio Serafino of Serafino World Contemporary Jewellers. I brought a personal project to work on that was a little out of my depth but doable. Unbeknownst to me, I kept heaving sighs and fidgeting in my seat, elbows up and flailing in the air. Serafino asked me to stand up, and he sat down in my seat. His posture was relaxed and he explained how I should "hug my bench," while placing his arms gently around the scoop. In a matter of seconds he changed the way I approach my work forever. 
Kate Wolf, master wax carver and innovator of a line of new-generation waxes and wax carving tools, says she observes fidgety, sigh-heaving students in all her classes "It is perfectly normal to feel like it's amateur hour at the bench from time to time, no matter how seasoned you are."
She also says you should give yourself permission to make mistakes, to play, and to breathe. Further, Wolf explains how it's important to get in over your head and be out of your comfort zone; stretch yourself by creating a problem so you can find a solution. These exercises are essential for the creative process. They are also how breakthroughs happen.
Engineering
Engineering at the bench is using practical knowledge to problem solve and innovate. The artistry I described above, along with engineering ingenuity, is what led Wolf to develop her soldering clay. I have found this to be one of my favourite products and frequently use it to buttress-up large pieces with long seams. It keeps everything in place should your previous solder begin to flow.
One of the more common tricks for complex soldering is to set everything in plaster of Paris. However, you're racing against the clock, trying to set it all up in the few precious seconds between workable viscosity and hardness. It's time-consuming and can be a bit messy, but worth it if done well.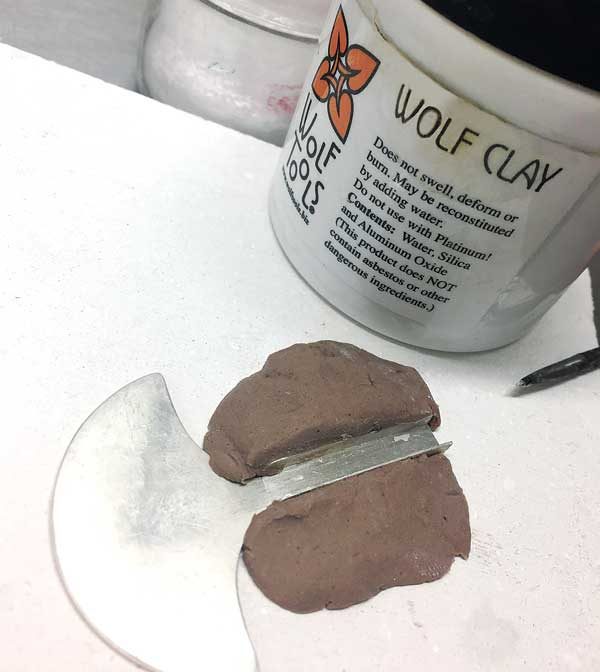 Glue before soldering? That's a little crazy
An interesting trick I learned from Wolf was to use a small dab of super glue on the end of a broken saw blade to set up pieces for soldering. Then, pack clay around the piece to get it ready for soldering. As the piece heats up, the glue evaporates and the solder gets pulled into the seam. Remove the clay and rinse thoroughly in water before dropping in the pickle. You can save the clay and reconstitute it with a little moisture. I have also used it to prop things up and get my soldering done in one shot.
Mini lap grinder
If you have a GRS Benchmate, you can use Wolf's simple adaptor to hold your flexible shaft. I have found a thousand uses for this. In addition to turning my flexible shaft into a mini lathe for wax as originally intended, I created a small lap grinding wheel by slicing a sanding disk. It's perfect for tiny pieces like a logo tag.
Solderite
Have you discovered Solderite? I love these asbestos-free soldering pads. They are lightweight, cool down quickly and don't crumble, so you can drill into them to set up your work. They are great for basket prongs. You can drill 2 mm (0.08 in.) deep and use a guide to create consistent angles on all posts.
Chemistry
Chemistry at the bench is leveraging the chemical properties of the materials you're working with to achieve more efficient outcomes.
A little bit of metallurgy on your side
Christine Dwane, 2016 NICHE Arts Educator of the Year, and teacher at the École de Joaillerie de Montréal and École de Gemmologie de Montréal, shared her favourite tip with me: age-harden your metal, especially silver, since it is generally quite soft.
The final time you heat your metal, whether from soldering or annealing, cool it as quickly as possible. Before you proceed to polishing, place the metal in a kiln at a temperature of 300 C (572 F) for an hour. This will age-harden your metal, and allow you to achieve a better polish and make your metal more durable.