Bringing browsing back to brick-and-mortar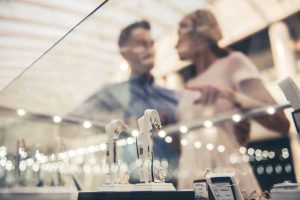 Another way to do more with less is to adopt programs of prototypes. The cost of brass and glass is negligible, so the leverage is huge! With only a thousand or two invested, you'll need just one or two sales to make this strategy pay off. With this kind of ROI, why not just put hundreds of prototypes into your bridal showcase? It seems to work pretty well for Spence.
My theory is trying on brass-and-glass pieces is only a small step up from catalogue or Internet browsing. Your clients can see the proportions and better imagine the design on their hands, but they can't feel the weight or more perfect finish of gold, and they're not experiencing the brilliance of diamonds. When you have both prototypes and fully set bridal designs in your inventory, your business sense will always lead you to promoting the most valuable items first. This is why it's inevitable you either embrace prototypes and develop some or all of your business around them, or allow them to end up collecting dust in your back office.
So, you want to show more bridal designs to stay competitive? Suppliers have found ways to help you with that, but don't forget to count the cost. If you find a way to show 1000 engagement rings in stock and you only sell 250 per year, it's going to take you four years to revolve those designs.
Armed with this knowledge, I hope you look upon your bridal inventory with pride and hope for a prosperous future. As you work with your suppliers, think about how much business you'd like to be doing with them three years from now, and whether that business will be in addition to or in place of other suppliers' business. If it feels like you're a circus performer spinning plates on numerous poles—some of which are precariously slowing down—you're probably a retail jeweller!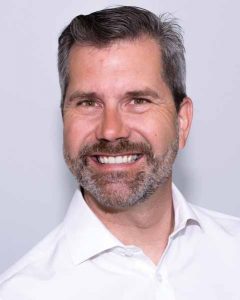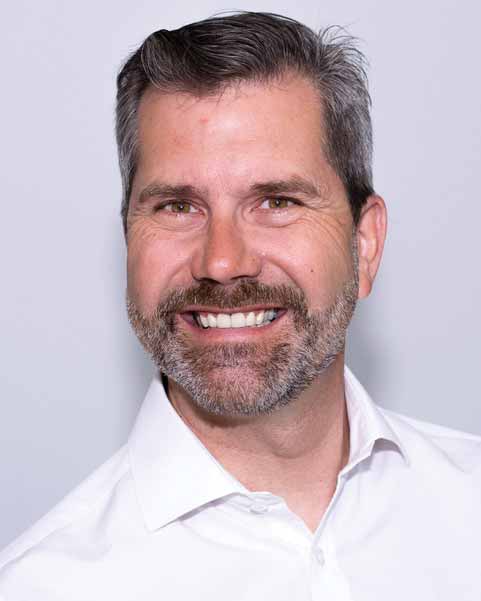 Todd Wasylyshyn stumbled into the jewellery world while completing an arts degree at the University of Alberta in 1987, and still possesses the very first loonie he made in the industry. Having worked retail and been an owner, traveller, gemmologist, and writer, Wasylyshyn has seen the vast jewellery business from many angles, and is always on the lookout for new trends. Currently, he is sales manager for Keith Jack Inc. of North Vancouver. He can be reached via e-mail at toddwaz@gmail.com.