Is there a big difference between the types of LED lights?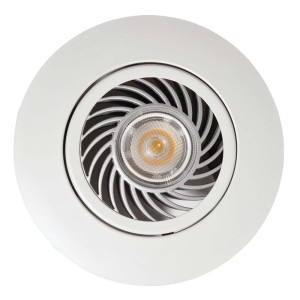 Absolutely. Perhaps no other lighting product is available in as many quality levels as LEDs, and the differences are critical. Poorly made LED lights are a waste of money, since they not only have a short lifespan, but the quality of the light produced begins to decline immediately upon first use. Telltale indicators of a poor-quality LED light are the absence of an Underwriters Laboratories (UL) seal, a limited warranty of less than three years, and most apparent, a price that appears too low compared to the competition. Diodes used in quality LEDs are much more highly powered, lasting longer and providing stronger light brightness over their lifespan. It may be a good idea to steer clear of LED lights with less than a three-year warranty, as this may be an indicator of the manufacturer's unwillingness to stand behind its product. In addition, always get confirmation from the supplier the light actually works at the stated wattage. Some LED lights indicate they are 28 W when actual output is only half that amount. LED tape strips can work well if they are part of an actual aluminum housing fixture and not just the tape. Overall, know your supplier, as the investment can be quite significant.
What is the best way to get started? How does the process work?
What information do I provide to a vendor to get a proposal?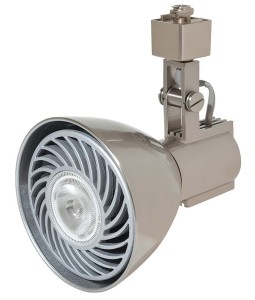 The best way to get started is to call an experienced representative from a firm with expertise in lighting jewellery stores effectively. Be open with your wants, budget, timeframe, and expectations. Ask questions and get as much detailed information as you feel you need to make an informed decision. Provide floor plans or reflected ceiling plans, and if those are not available, then make available photographs to give the lighting company an idea of the physical space. Next, discuss your lighting budget so they know what technology will meet your needs. By speaking with your supplier at length, you not only learn more about what you are buying, but you will, hopefully, become more comfortable with their expertise. If the rep is consistently vague or dismissive, go somewhere else.
What do LEDs typically cost and is there any way to save money on their purchase? How about getting the lights at my home improvement centre?
High-quality LED lights for showcase interiors can cost between $80 and $130 per foot. LED tape costs about half that of full high-quality LED lights. While the temptation may be to purchase lighting from a home improvement centre, it is important to keep in mind that products found at these outlets are designed for residential use. Rarely do homeowners run their lights as much as retail locations, so the one-year warranty they offer equates to about six months in a retail environment. Commercial-grade LED lights with three-year warranties are made for retail use and designed to work every day, all day, for the duration of their life. Save your trips to the home centre for the purchase of fluorescent bulbs and compact fluorescents for your architectural fixtures.
What about my diamond cases?
In the majority of jewellery stores, diamond showcases deserve the most attention. If your store is installed with metal halides, consider using 70-W bulbs with a temperature of 4000 K to 4200 K each and a colour rendering index (CRI) of more than 80 for better light quality. Place them about 5 ft. above the showcase, at 3- to 4-ft. intervals. If you prefer LEDs, a lumen output above 1100 and a CRI over 80 are appropriate choices to provide a higher level of light power and quality. Avoid LEDs exceeding 5500 K, as they tend to cast a blue-coloured light. Position them about 5 ft. above the showcase and about 2 ft. apart for the best effect.