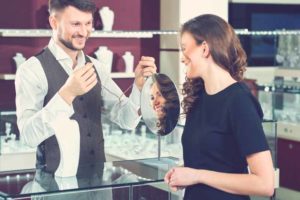 You gotta be sincere
"Sincerity. You can't fake it and you can't hide it."
~Unknown
I had no need for yet another set of headphones when I walked into that electronics shop in Atlanta, but I truly wished I'd needed to buy something so I could hang out with my new friend Darnell a little longer. Talk about a whirlwind bromance! When consumers like you, and you prove you care about them by word and actions, they will go out of their way to give you their business. A truly sincere, self-fulfilled, confident person brings a lot of value to the relationships you hope to forge with clients. That's someone you can work with. I'm pretty sure I can teach anyone product knowledge, but it's beyond my capability to coach a self-loathing conspiracy theorist into becoming a hug-worthy, trusted advisor.
I've had my ups and downs, successes, and failures in this business, but here's an example where I managed to get it right, and it yielded some shocking results. After successfully negotiating a difficult jewellery insurance claim with a client, we formed enough of a bond that she came to rely on me as her go-to jeweller. When her son was getting serious with his girlfriend, she told him, "Go see Todd." He didn't. He bought the ring elsewhere, and the engagement subsequently broke off. Only then did he finally come to see me. He needed advice on what was fair when the jeweller refused to give him a refund. I coached him through the process, and he worked out a satisfactory resolution.
Later, he found a new love. Aha! This time, he came to me for the ring—but don't get too excited, because I didn't make the sale. His new partner had her eye on a particularly unique designer creation tried on at yet another jeweller. With his best interest in mind, I ultimately encouraged him to buy that design from the other jeweller.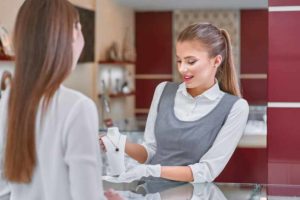 I know! Denied twice by the same red-hot referral prospect! Yet, there were good reasons to turn down the opportunity, not the least of which was the security liability the avant-garde design presented. Fast forward a year or two, and he brought one and then another of his friends to me for engagement rings that sold for $11,000 and $17,000. He didn't bring them to the first or the second jeweller, but to me. I showed my concern for his mom by helping her through a troubling insurance claim, I helped him reconcile with another jeweller, and I unselfishly helped him make an engagement ring purchase that thrilled his new bride. He told two friends and they told two friends, and so on and so on.
When you genuinely care for your clients' best interests, you may not always have the merchandise or the skill to deliver what they want, but you'll earn something more valuable: their trust. They'll want to give you their business and will do everything in their power to give you lots of it. It's then up to you to maintain a business that caters to as many of their needs as possible.