Playing along?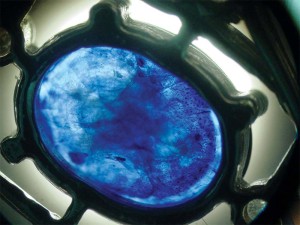 Each time I examine a client's coloured gemstone, I try not to imagine what tomorrow's 'beryllium diffusion' disaster might be. I have little doubt that such a disaster will happen—the gemstone treaters are far too inclined to play hide and seek with the truth, and our industry is far too willing to let them. One example of our willingness is the issue of flux-filling rubies. It's well understood the only reason rubies are packed in borax when heat-treated is because it causes the 'healing' of fractures and/or the filling of those fractures with borax glass. Yet, as an industry, we've decided to believe the story we've been told that such infilling is "just an unavoidable byproduct" of the heating process. How convenient that by playing along with the charade we reap the benefit of a steady supply of fairly inexpensive rubies, while being able to tell most of the truth to consumers.
In my appraisal document, I have a fairly typical boilerplate disclosure that reads something like, "It was assumed that all coloured gemstones were altered in some way to improve their appearance. Such alteration is commonly accepted practice in the gemstone industry when properly disclosed and not intended to deceive. Prevailing prices in the markets are based on this assumption of treatment"¦"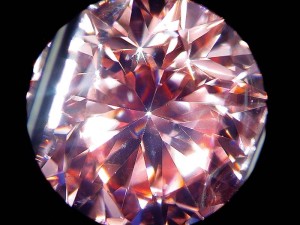 I know that statement is a partial truth intended to soften the reality of what's going on in the gemstone industry. Every treatment is intended to deceive; there's no other reason to alter a gemstone's appearance. Some alterations are simply more 'acceptable' than others, and there seems to be no logic in deciding which those are. For instance, the use of beryllium diffusion in the heat treatment of corundum is somehow a bad thing, but the same process using oxygen in place of beryllium is okay and doesn't require explicit disclosure. Similarly, filling an emerald's fractures with a blend of natural and synthetic oils or resins is okay, but the use of synthetic epoxy resin alone is only okay if the hardener isn't added?!
So many things could have been done to so many different gemstones that simply detecting them could take hours, assuming we have the equipment and the ability to do so. Once detected, we can only imagine our client's reaction if we told them their ruby had started out as a semi-translucent, heavily fractured purple pebble until it had been heated to its melting point for 20 to 30 days in a soup of chemicals that radically altered its colour, clarity, and composition. No wonder so many jewellers gloss over the disclosure of extreme gemstone alteration with the euphemism 'enhancement,' while appraisers resort to short, generic statements.