What's out there?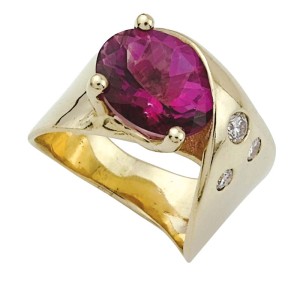 Leaving aside the huge can of worms that is the current reality of alterations to members of the corundum family, what else should we be looking for and how should we be looking? The infusion at fairly low temperatures of high-refractive index glass seems to have become nearly ubiquitous. There are reported examples of glass infilling of tourmaline, opal, beryl, topaz, spinel, tanzanite, and many other stones. Along with trapped gas bubbles, the 'flash effect' seems to be a common feature of that type of treatment, and we should be looking for those indicators in every gemstone we examine. Coatings—primarily applied to the pavilion or girdle—appear to be almost as widespread as glass infilling. Tanzanite seems to be one of the most commonly encountered coated stones, but as gemmologists/appraisers we should be alert to the possibility that any stone may have been coated. Since most coatings are superficial, fragile, and thin, they are very prone to scratches and wear along exposed edges. Careful microscopic examination using a white diffuser plate helps detect surface treatments applied to transparent gems. Although often mentioned as a viable alternative, tissue paper or any other type of paper produces a mottled background that makes it significantly less effective than a diffuser plate made of glass or Mylar. 'B' jade is a different story, but the ultraviolet fluorescence of the polymer used as a filler can make its detection less difficult. You will need all the 'weapons' in your arsenal: immersion, polarized lighting, reflected light, UV microscopy, shadowing, and, of course, extreme magnification.
So far, I've only mentioned gemstone treatments and merely a few of the ones that are possible. Time and space limitations, as well as my inability to speak rationally on the subject, preclude me from delving into the morass of synthetic gemstones. Suffice to say that even in my fairly isolated part of the world, I've seen several examples of synthetic stones that were intentionally altered and then treated in an effort to disguise their laboratory origins. Most of the stones I've examined were corundum, however, one was an emerald. I no longer assume a stone is natural simply because it has undergone significant treatment.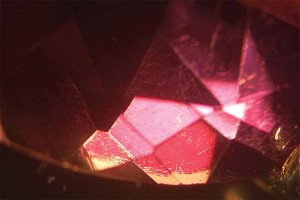 In the rapidly changing world of gemstone treatments, it is probably safe to believe that even markets are making assumptions about the products being bought and sold. As we research values within the various markets, one of the concerns we should have is of how well-informed buyers and sellers might be. As an example, it's highly probable an individual selling a piece of jewellery on eBay has no idea what may or may not have been done to the gemstones. The same assumption could probably be made of most levels of trade within the used (i.e. secondary) retail market. Even in the primary retail markets, compliance with disclosure requirements seems to be somewhat inconsistent; does that indicate some retailers don't know which treatments have been done to which gemstones in their showcases, or simply that they'd rather not say?
As appraisers, our primary concern is whether inconsistency has an impact on value. Are stores that fully disclose their rubies have been subjected to high heat with flux healing/filling forced to sell them for less than their competitors who simply acknowledge (only if asked) that "most gems are enhanced"? If the answer is yes, does that indicate it is the fact of treatment or the level of disclosure influencing the ruby's value? If it is the latter, are we justified in assuming such stones have a lower value in most levels of trade? The answers to questions like these are difficult to know, but they can help shape how one approaches the valuation of coloured gemstones within their local markets.
Does that come in a size 9?
Consumers rely on our skills as gemmologists to protect them from the unscrupulous and misinformed. We're quickly finding ourselves in a world requiring skills and technology that we may not possess. Should we simply throw up our hands and go get a job selling shoes? Maybe eventually, but in the meantime, we need to be honest with ourselves, our clients, and users of our reports. Everyone deserves to clearly understand what assumptions were made, how they may impact the value if proven wrong, and why we were forced to make those assumptions. I mentioned earlier the concept of market value presumed equally well-informed buyers and sellers. We need to recognize the foundation of an accurate appraisal is a well-informed appraiser. It's not simply about knowing what we're looking at—that's just the first step.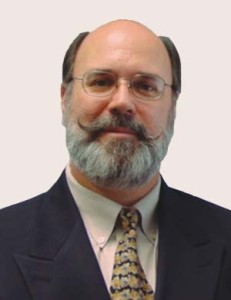 Mark T. Cartwright, ISA CAPP, ICGA, CSM-NAJA, GG (GIA) is president of The Gem Lab, I.C.G.A., an independent American Gem Society (AGS)-accredited gem laboratory. He has been a jewellery designer, goldsmith, gemmologist, and appraiser for more than a quarter century. Cartwright can be contacted via e-mail at gemlab@cox-internet.com.