Slow to adopt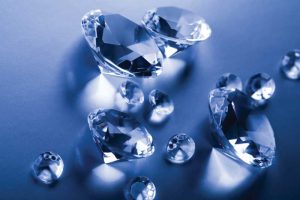 Although PCMLTFA has been in place since 2000, Canada's compliance among DPMSs has been deemed woefully inadequate on several fronts, some of which was covered in an article appearing in the December 2014 issue of Jewellery Business. The act was developed in response to recommendations made by the Financial Action Task Force (FATF), an inter-governmental body tasked with setting standards and promoting the effective implementation of legal, regulatory, and operational measures for combatting money laundering, terrorist financing, and other related threats to the integrity of international financial markets.
In 2003, FATF observed the diamond industry showed "considerable vulnerability" to be exploited for money laundering and terrorist financing. The group also found diamonds offer "high intrinsic value in compact form" and can be traded "with little difficulty worldwide." In addition, FATF noted the ease with which diamonds can be hidden and transported.
Although banks and other financial institutions were already required to meet regulations for combating money laundering and terrorist financing, FATF proposed in 2003 to extend the regime to all DPMSs and other designated non-financial businesses and professions.
As a member of FATF, Canada extended the scope of PCMLTFA and its regulations to DMPSs in 2008. Canada's diamond industry and other DPMSs have now had eight years to adapt to the act and regulations. While the concerns expressed by FATF in 2003 remain valid today, it appears achieving compliance still remains a challenge for this sector.