Levels of competence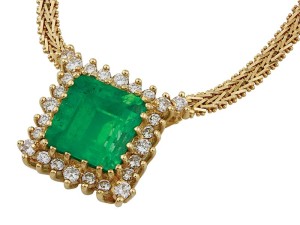 This brings us to the realization that the science of gemmology is practiced at several levels of competency and sophistication. The training and background of the person performing the tests can significantly impact the credibility of the results. For example, even a skilled gemmologist with many years of trade experience may not recognize some subtle clues that would be evident to another skilled gemmologist with an advanced degree and years of experience working in a major laboratory. Similarly, a retail jeweller without gemmological education may miss evidence that a skilled gemmologist would readily recognize.
Unfortunately, the typical customer may not understand or be aware of the differences between various appraisers' capabilities (leaving motivations aside). They will rely upon the appraisal results with equal confidence until a second, evidence-based opinion shakes their faith in the first report. I suspect most of us would rather be the author of the evidence-based opinion!
Obviously, the tests available to the gemmologist can also have a significant impact on a report's credibility. Compared to the major gemmological laboratories, the vast majority of us are operating at a huge disadvantage in this regard. In many cases, even though the major labs' tests are readily available, time and/or money restraints imposed by the client may prevent us from utilizing them. The Uniform Standards of Appraisal Practice (USPAP) offers us the following guidance from Standard Rule 7-2, Section (e):
In developing a personal property appraisal, the appraiser must identify the characteristics of the property that are relevant to the type and definition of value and intended use of the appraisal, including: (i) sufficient characteristics of the property to establish the identity of the item including the method identification: (ii) sufficient characteristics to establish the relative quality of the item (and its component parts, where applicable) within its type: (iii) all other physical and economic attributes with a material effect on value;"¦
Clearly, the issue of country of origin is an identifying characteristic that may be relevant and could have a material effect on value. If the limitations imposed by the client would prevent us from being able to provide an appraisal that is 'worthy of belief,' then according to USPAP and the codes of ethics for most appraisal organizations, we're obliged to decline the assignment. Might the client simply go to another appraiser who would gladly issue a report? Possibly so, but the appraisal wouldn't have our name on it and our reputations standing behind it.