Value proposition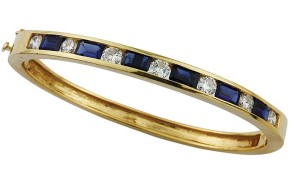 The primary importance of a gemstone's origin is the potential value difference between certain 'historical' sources and newer, less known sources. These historical sources for gems have become associated with an expectation of superior quality and greater rarity. The typical jewellery consumer is unlikely to be able to tell simply by looking whether a fine emerald is from Colombia or Zambia. Yet, they may be willing to pay a higher price for the stone with the 'Colombian' label, and only the Colombian label. The classification for emeralds, at least in the minds of consumers, seems to be 'Colombian' and 'not Colombian.' Similarly, the categories for ruby appear to be 'Burmese' and 'not Burmese.' The perceived value, especially for these two country of origin labels, has been accepted by some consumers to such a degree that even low-quality, heavily processed material finds a ready market if it comes with the right label. As appraisers, we need to recognize this market reality and conduct our value research accordingly. However, if the stone doesn't meet the expectations of greater quality and rarity, then country of origin may not be an issue.
The unfortunate truth is that in lower qualities and with heavily processed stones, it may be impossible to determine the country of origin. Luckily, in general, when appraising lower-quality gemstones, the country of origin is primarily a marketing tool that doesn't translate into a significant difference in value. On the other hand, if the gemstone in question is of fine quality and the potential value difference is significant, we need to do our best to convince our client that a report from a major laboratory is necessary to achieve an accurate valuation.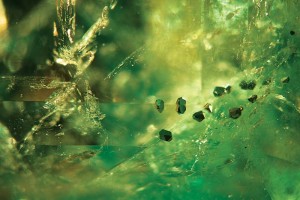 This is especially true if the gem is a ruby or sapphire we believe to be untreated and of Burmese origin, since both factors are important value elements that should be documented. Third-party reports for emerald may not be quite as vital in every instance. The inclusions and growth characteristics of fine emeralds from Colombia are relatively diagnostic. When typical inclusions and growth features are present, the relative amount of 'oil' becomes the next important value element. If growth features and inclusions are absent from a fine-quality natural emerald, the expense of a lab report could be justified. The intended users of our reports rely on us to know when it is necessary or desirable to spend the time and money for a report from a major laboratory.
One of our biggest challenges is educating our clients, especially if our first impression is they've made a purchase based on naiveté and marginally ethical selling practices. The reality, however, is we may be hasty to judgment and they may be reluctant to accept our conclusions. A gemstone's country of origin can be a powerful sales tool and it can also be a significant value element. Having the equipment and expertise to determine where a gem originated might be beyond the scope of our abilities, but we can learn to distinguish when it matters.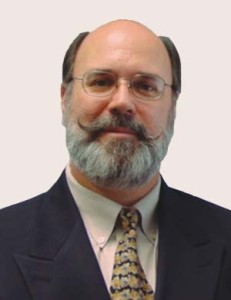 Mark T. Cartwright, ISA CAPP, ICGA, CSM-NAJA, GG (GIA) is president of The Gem Lab, I.C.G.A., an independent American Gem Society (AGS)-accredited gem laboratory. He has been a jewellery designer, goldsmith, gemmologist, and appraiser for more than a quarter century. Cartwright can be contacted via e-mail at gemlab@cox-internet.com.