Family business continuity: Laying the groundwork
February 14, 2018
By Danielle Walsh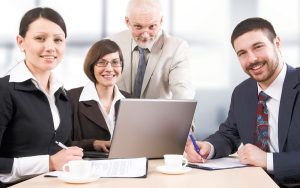 As noted in a recent Jewellery Business article[2], research demonstrates although most owners would like to transition their businesses to the next generation, 67 per cent don't make it to the second generation, and 88 per cent don't make it to the third. (For more on these numbers, consult the fourth edition of Ernesto J. Poza and Mary S. Daugherty's Family Business, published by South Western Cengage Learning in 2014.)
These statistics are alarming. However, we now know what is going wrong and how to fix it. With the proper tools and processes, family business owners can give their businesses and their families a greater likelihood of success. This article, the first in a two-part series, outlines some of the basics required to do so.
Maintaining a family focus
Research shows far too much attention is paid to the technical aspects of the succession plan—such as the estate freeze, business valuation, tax minimization, trusts, and wills—while far too little is directed to the nontechnical or family components. These include family communication, values, dynamics, and expectations.
The focus on the technical component is easily explained, since family business owners tend to turn to their accountants and lawyers when it comes to succession plans. I mean no disrespect toward either of these professions (especially since I am a certified public accountant [CPA] and chartered accountant [CA] myself)—in many cases, they were simply never taught how to deal with the types of issues the family component may present.
Some of these issues are outlined in the following questions.
Is working in and owning the business a birthright, or is each role an opportunity that needs to be earned by family members?
Is chronological order of birth considered an advantage?
Is time in the business more important than skill sets/competencies when it comes to leadership and ownership?
If a family member chooses to work in the business, does he or she need to have a certain educational background or any outside work experience?
How will family members be evaluated (i.e. performance reviews)?
Do family members need to be compatible with each other, especially if they are to work together at the senior and ownership levels?
If more than one family member (the next generation) makes it to ownership, will they be equal owners with equal votes?
Can non-family members own?
Who can own shares of the business? When are the shares transferred? How is the transfer funded?
Should the shares be split equally amongst the children, even if they don't all work in the business?
What happens in case of death, incapacity, or voluntary exit of a shareholder?
Does the family have a formal dispute resolution process to help resolve conflict that stems from being a family in business?
Do the owners have formal communications processes (e.g. family council meetings) where the above issues can be discussed in a friendly and safe environment? Are these important meetings facilitated? If not, should they be?
Accountants and lawyers typically do not deal with issues like those listed above, nor do they feel comfortable in dealing with them. Therefore, more often than not, when family business owners put their succession plans in place, they focus solely on tax minimization and finalizing estate plans (the technical component) at the expense of the all-important family aspect.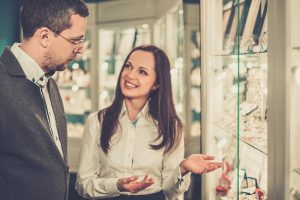 An effective family business succession/continuity plan should address both components and should be comprehensive in nature. A typical succession plan includes a shareholders' agreement (with predetermined exit strategies), a list of life insurance policies, and trusts, holdcos, and dual wills (where applicable—not all provinces can have dual wills). However, there are many other aspects that should also be addressed. Family-specific considerations can play a key part in aligning family member expectations, reducing conflict, and maintaining family harmony, yet most such components will be obtained not from a lawyer or accountant, but from a family business practitioner or consultant. There are many key items to consider, but first step is setting basic guiding principles.
Guiding principles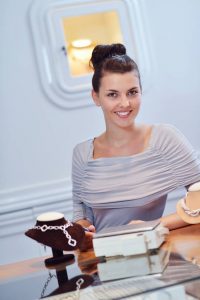 There are numerous options available in transferring the management and ownership of a family business. Agreeing upon some of the fundamentals (guiding principles) will help steer the process and manage family members' expectations. A formal procedure to discuss management and ownership succession issues (e.g. family business meetings with active family members), resulting in agreed-upon succession principles, can pave the way. Have you reflected on your guiding principles? Have you shared and discussed these with the active family members and with the broader family?
The following are examples of guiding principles and the questions that should be asked in determining them.
Employment of family members
What are the criteria for the employment of future family members (e.g. educational requirements and outside work experience)? Can spouses and in-laws work in the business?
Who can own
Will ownership be made available to non-active family members? If so, why? What are their rights and expectations? How will the active family members manage (i.e. voting control)? Can spouses and in-laws become owners?
Compensation
What is your current thinking with respect to compensation for active family members? Equal, fair market value, below, or above market value? If fair market value, how will it be determined?
Leadership
Can there be only one leader (i.e. president), or will co-leadership be entertained? How will leaders be selected?
Management succession
What is your understanding of how the management succession plan will tie into the ownership succession plan? Will it be a gradual transition of management and ownership, or will it be a transfer of ownership only once the management succession is in place? Will the ownership be held in trust until the management succession issues are dealt with? Will management and ownership be transferred at the same time? Will the ownership plan support the management plan?
Guiding principles should be the basis of your entire family business succession plan. Once the whole family has agreed to the principles, they can then be developed into a unique set of family business rules.
In the next article in this series, we will discuss in more detail the many specific factors that must be considered when planning for succession.
Danielle Walsh is founder of Walsh Family Business Advisory Services, a consulting company specializing in helping family-owned and operated businesses navigate the rough waters of management and ownership succession. She is a certified public accountant (CPA), chartered accountant (CA), and holds certificates in family business advising and family wealth advising from the Family Firm Institute (FFI). Walsh is also president of the Ottawa chapter of the Family Enterprise Exchange. She developed her philosophy and desire to help family businesses from her father, Grant Walsh, who has worked as a family business practitioner for the last 25 years. Walsh also currently teaches the first family business course offered at the undergraduate level at Carleton University in Ottawa. She can be reached via e-mail at danielle@walshfbas.com.
Endnotes:
[Image]: https://www.jewellerybusiness.com/wp-content/uploads/2018/02/bigstock-Working-business-team-16970426.jpg
article: https://www.jewellerybusiness.com/features/keys-success-means-methods-training-successor/
[Image]: https://www.jewellerybusiness.com/wp-content/uploads/2018/02/bigstock-Man-with-assistant-help-choosi-91539257.jpg
[Image]: https://www.jewellerybusiness.com/wp-content/uploads/2018/02/bigstock-successful-woman-portrait-je-41810401.jpg
Source URL: https://www.jewellerybusiness.com/features/family-business-continuity-laying-groundwork/
---