By Jennifer Shaheen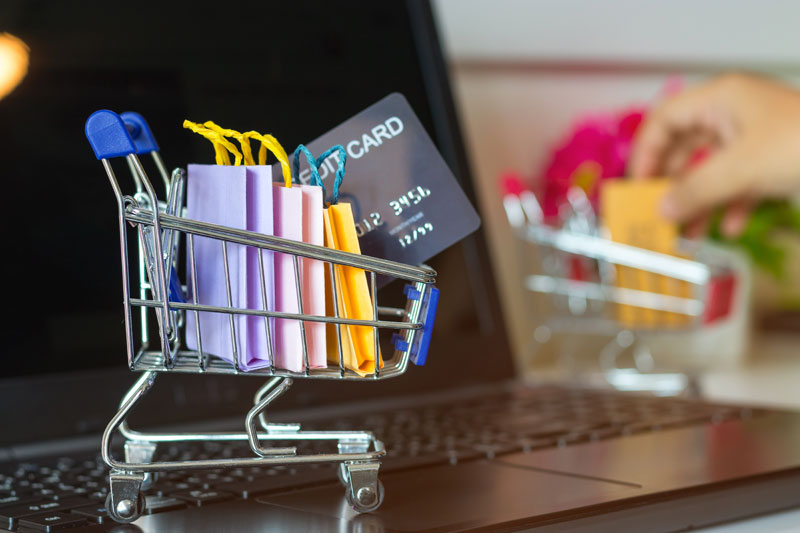 What do we know about today's fine jewellery buyer—particularly the affluent self-purchaser? We certainly know they spend a lot of time online. Instagram, Pinterest, and other social media networks play a huge role in the discovery process. Indeed, these platforms make it simple for shoppers to find designers, brands, and styles they love.
For retailers, the process of turning this initial interest into an in-store or digital sale isn't quite as simple. After all, jewellery is practically the textbook example of a research-worthy purchase, particularly for millennial and gen-X shoppers; the average consumer is not well-versed in the factors resulting in one diamond ring being worth $5000 and another $1500. As such, they turn to the internet for information.
Google reports as many as 59 per cent of shoppers perform preliminary research on purchases they plan to make in-store. And that's not all: 74 per cent of these shoppers have researched the store they plan to do their shopping in—checking things like store hours, location, and whether or not the jewellery they're interested in is in stock. 
This where your 'Google My Business' listing comes in.
Understanding Google My Business
Google My Business is a free tool, provided by the search engine, which allows businesses to manage how its information is displayed on Google's map app, as well as in overall search results.
There are three key reasons every business should use the service:
Having a listing makes it easier for customers to find a store online, as businesses are more likely to be included in the 'local 3-pack' (i.e. the initial results Google provides for 'near me' searches). Further, when a business is searched for by name, a 'knowledge panel' is generally displayed, featuring detailed information on the company.
The listing provides potential customers with a quick overview of essential information, including a business's location, hours of operation, and phone number.
Google My Business collects loads of data small business owners can use to better understand their customers, improve marketing, and attract more sales.
Putting it to work
The data Google My Business collects is a valuable asset you, as a retailer, can use to effectively convert curious online browsers into happy in-store (or online) customers. Here's a look at how it works.
Keywords
Among the most valuable insights available are the search terms ('queries') consumers use when seeking out a certain business online. Using their Google My Business dashboard, business owners are able to see the top 10 query terms, ranked by volume, customers search when landing on their page. For those who have been struggling to figure out which keywords to optimize, this list serves as a good starting point.
Likewise, for those who are confident they have their keyword selection dialed in, this tool can be used to validate assumptions. Perhaps customers have been searching for certain aspects of your business you don't often think about—isn't this something you would want to know? For example, you might assume customers seek out your business because of the brands you carry only to find phrases like 'local jewellery repair' or 'jeweller who buys gold' listed in your top queries.
Brand recognition
This information is particularly of interest for jewellers in a competitive marketplace.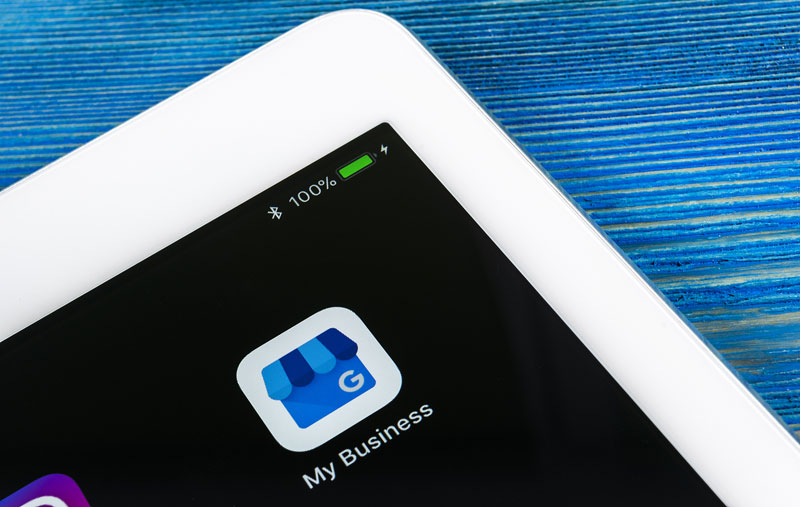 The 'insights' section of the dashboard features a chart, detailing how users found the page—whether it's the result of 'direct search' (i.e. store name), through 'discovery' (i.e. type of business), or through 'brand' (i.e. searching for something reflective of a store's inventory or offerings). The higher the direct search percentage is, the greater local brand recognition a business enjoys.
While reviewing this information, it can be deeply satisfying to see improvement in local brand recognition, particularly if spikes in interest can be tied to specific events or promotions.
Evaluating marketing
One of the reasons insights are so valuable (particularly as they apply to local brand recognition) is because these trends make it easier to understand how well certain marketing efforts are working. Say, for example, you spend a fortune on drive-time radio advertising. This is a popular marketing strategy for jewellers, particularly during the holiday season—but is it a good investment?
Google My Business insights can help answer this question. If you find the number of direct searches for your shop increases at the same time a radio campaign runs, you have validation of your investment. Of course, the same thing also applies in reverse: if you're spending money and not seeing this percentage increase, it might be time to reconsider how you allocate advertising dollars.
Timing
If you've ever wondered which day of the week or time of day potential customers are most likely to search for your business, insights can shed some light on this, too. This is another point where examining data can lead you to question the assumptions you may have been using to run your business.
For example, one family jeweller this author worked with always closed early on Sundays, but tracked data showed high level of consumer interest at that time. When presented with these insights, they—skeptically at first—tested the idea of staying open later for a few weekends. It was soon discovered, much to their delight, this was well worth their time.
Likewise, ideal timing is important for those who do a lot of event marketing. A spike in searches for a business immediately before an event is great news—especially if this is accompanied by accessing directions to a store's location. The times of peak interest can vary by business type, as well as the season, holidays, and other factors.
Testing the waters
Another incredibly valuable insight is what steps, if any, browsers take directly after viewing your Google My Business listing. Customer actions may include visiting the business's website, requesting directions to the store, or making contact via phone call or through messaging. The ability to see both the volume and types of action customers take to learn more can help you prepare and ensure adequate resources are in place so they can find out everything they want to know.
For jewellers, this information is particularly critical, as jewellery-buyers tend to have a lot of questions—you certainly don't want to miss a customer inquiry about having custom wedding rings designed because the message went unread for days or even weeks! While some types of inquiries can be answered automatically, such as store location, there are always going to be questions requiring human expertise and insight. Reviewing data helps ensure nothing slips through the cracks.
Customer location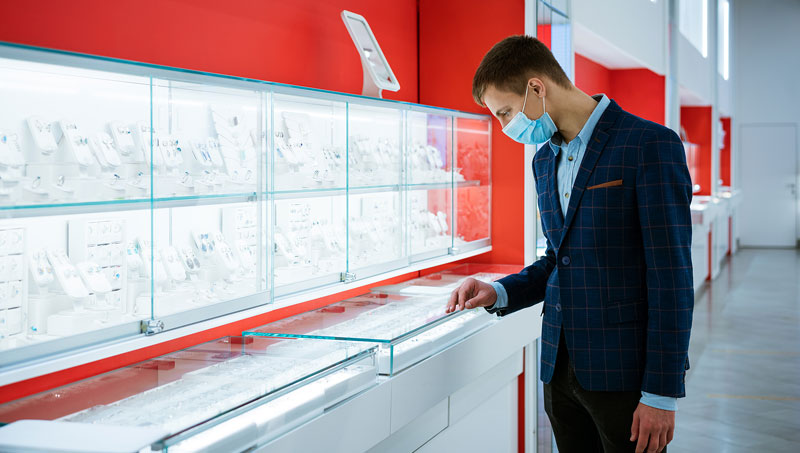 When people search for directions, Google My Business captures the location, either through neighbourhood or postal code. This provides a fairly robust snapshot of where customers are located (and where they're not) and can help guide marketing decisions, particularly when it comes to geo-targetting campaigns.
Staffing needs
As much as you may love your staff, there are times when keeping payroll under control is a top concern (COVID, anyone?).
Google My Business tracks when your business is most popular, both in terms of search volume and, for some businesses, in-store traffic. By diving into this information and discerning when you're most likely to need increased staff presence to provide excellent service, you can schedule appropriately while helping to control labour costs.
Next steps
To make the most of your online listing, you want to make sure the information you share is current and accurate. While this can be a bit of a time-consuming process (particularly if you manage multiple locations), consider it as an investment, designed to bring more customers through the door. It's well worth it!
Once you're happy with how your listing looks, it's important to regularly review the data available through this tool (and all your other digital marketing platforms). Get into the habit of doing this once a month.
As you become more familiar with your data, seeing changes will help you understand the impact of your marketing initiatives, identify opportunities for improvement and growth, and, ultimately, better understand your customers. This is the recipe that leads to increased in-store (and online) traffic.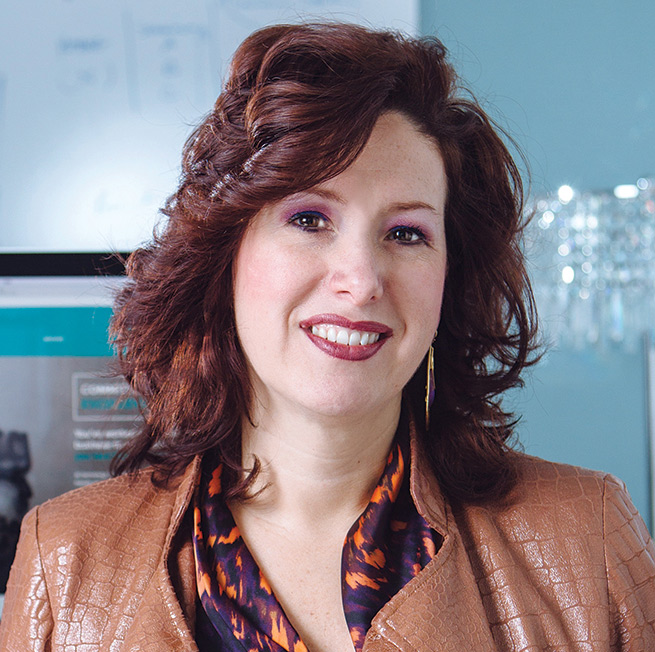 Jennifer Shaheen is president and founder of The Technology Therapy Group, an online education platform supporting the mission of empowering businesses to harness the power of today's digital technology. She is also chief digital officer for Hill & Co., a U.K.-based based firm focused on helping responsibly sourced diamond, gemstone, jewellery businesses. Shaheen can be contacted via email at jennifer@technologytherapy.com or connect with her on LinkedIn.