Quality over quantity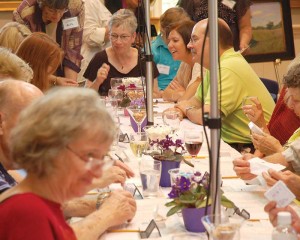 Is there a 'best practice strategy' to build an inventory of gemstones? Self-discipline is good; as much as you may feel obliged, you do not have to purchase a stone from every dealer who visits. I know how difficult it is, but sometimes you simply must say no!
Whether you are new to the industry or have already accumulated a safe full of gems, a long-time 'old-school' gem dealer I know has some wisdom to share. He suggested I focus on quality over quantity, trying to have fewer and larger gems of the best quality I could afford. By purchasing five spectacular stones instead of 50 for the same amount of money, I have built up a significant collection that will hold value and offer potential clients a good experience. Hopefully, the gems will have increased in value if they are still in stock when I retire! Typically, fine examples of sapphire, ruby, emerald, and aquamarine, as well as less utilized material like quartz, garnet, tourmaline, and spinel families, are useful to have on hand. Presenting only high-end gems can run the risk of scaring the client away when you tell them the price, but I find it works to start at the top. Then, if necessary, I can scale back by showing a smaller gem or one of less exalted quality that may better fit their pocket book.
Remember to be diplomatic regarding your client's budget. By compromising size, level of inclusion, or intensity of colour, you can usually find a stone they will love. It is important to share your excitement and enthusiasm for gems with the client. If you aren't happy with your inventory, it is far more difficult to sell it to them.
Also, be cautious when purchasing parcels or bulk lots of gemstones. The price may be extremely attractive, but typically there is a percentage of very good material mixed with middle quality and some 'dogs.' You will often use the cream of the crop quickly and be stuck with the lesser goods, which can eat up the advantage of what seemed like a bargain.
I have been discussing the topic of collecting finished gems, but if you are also a lapidary, you will likely have a hoard of rough gem material in your stash, too. As Allan Beck, a jeweller from Idaho, told me: "Rough is an easy way to make a lot of unsold gems." He described a case where a goldsmith requested three specialty cut aquamarines of specific design and size. The client then chose two and left the last one with Allan. Unfortunately, the stone was the one that would have basically paid for his time and resulted in a profit. It may look good in the box, but would likely look better on his wife's finger! I suppose this is another way to deal with excess inventory.