Planning for the future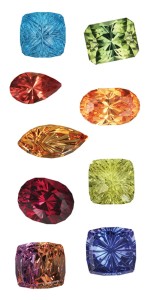 On a more sobering note, consider your estate planning. As Ian McAskill, retired jeweller from Kingston, Ont., recounted: "Gems are immortal and jewellers are not." What will you do with those sparkly gems? How will you turn them back into cash? Like most things, this takes a lot of planning. If you are looking at retirement, you may have partners who can buy you out or you can find a buyer for both the business and your stock."¨ If you have made smart inventory purchases, you may be able to receive a good return on your investment (i.e. getting your inflation-adjusted money back, plus a modest profit). However, one man's treasure may not equate to a good return when trying to liquidate your stock, especially if you are unable to plan ahead. Take, for example, a local colleague who passed away recently, leaving his family with the task of settling his estate. Without good inventory records or up-to-date prices, they are having difficulty maximizing the sale price of his inventory. This scenario is all too common in our industry and I would recommend advance planning for retirement.
Of course, there are companies who specialize in liquidation that can offer one method of dealing with retirement, but by the time they take their percentage, there may not be much left for you or your heirs.
Perhaps it is possible to operate with a minimal level of inventory and to control your addiction for collecting gems. It is quite likely you could gain a better return by investing the money outside your business, rather than spending it on more gemstones. However, it would probably not be nearly as much fun or satisfy your creative needs! In conversation with industry colleagues, I've learned we all suffer from this addiction to a greater or lesser degree. The rush of opening stone paper to reveal a lovely gem satisfies the craving. Gems have beguiled and entranced for millennia and I'm afraid my imaginary 'Gem Collectors Anonymous' support group has its work cut out for it. Thankfully, our compulsion is not detrimental other than to our cash flow, and for many of us, we will likely never be cured. But luckily our passion for collecting surrounds us with gifts of nature that continue to inspire us and our clients.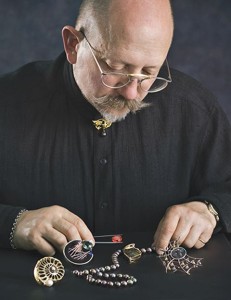 Llyn L. Strelau is the owner of Jewels by Design, a designer-goldsmith studio in Calgary established in 1984. His firm specializes in custom jewellery design for a local and international clientele. Strelau has received numerous design awards, including the American Gem Trade Association's (AGTA's) Spectrum Awards and De Beers' Beyond Tradition—A Celebration of Canadian Craft. His work has also been published in Masters: Gemstones, Major Works by Leading Jewelers. Strelau can be reached via e-mail at designer@jewelsbydesign.com.