By Jeff Green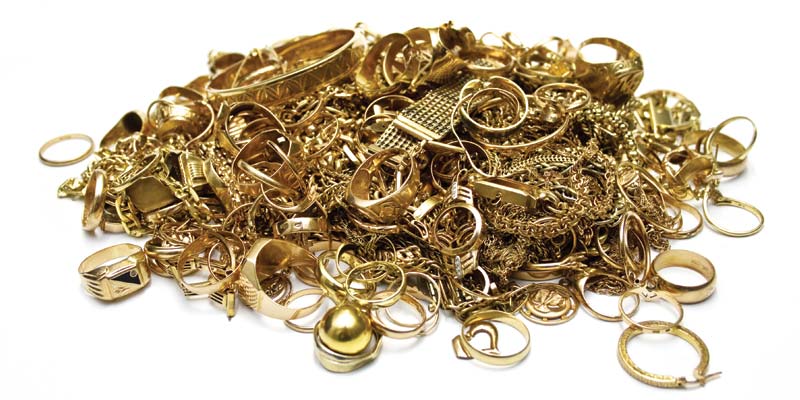 Economic pressures from beyond the borders of the jewellery business created the cash-for-gold market—and they're keeping it going, too.
Whether gold is trading at record highs of more than $1900 US per ounce or lower, it's a fact the price is as fluid as scrap chains and dated charms when they hit the heat of the induction furnace. While not a new trend, the ups and downs of the gold market are keeping the cash-for-gold business going, say refiners.
"It's pretty much gambling on the spike in the price of gold," says Tom Petrovski, a partner at CNC Gold Refining in Toronto. A gamble that is necessary for today's jewellers, he adds.
"Jewellery stores had to start buying back gold because certain jewellery just wasn't selling," Petrovski explains. "They had to get into it and if they didn't, I'm pretty sure they were tapping into reserves."
Driven by a collapse in global markets, gold prices soared to record levels as investors looked to the precious metal as a safe haven against economic volatility. In the meantime, consumers emptied their drawers and literally liquidated heirlooms.
When gold begins to plateau, however, that's when it may be time to get out. Without the spikes in price, Petrovski says, the opportunities for profits are slimmer.
"That's when there's not going to be much gold buying [by retailers] and there's not going to be much selling [by consumers]," he adds. But until then, if you're not in the cash-for-gold business, you're potentially losing out on the traffic it brings, while your competitor may not be.
It's a missed opportunity, some say, on the part of jewellers who have stayed clear of the trend, feeling instead it may tarnish their brand, says Thomas Jansseune, managing director at Imperial Smelting and Refining in Markham, Ont. "They feel it downgrades what they are doing." However, he adds retailers have become more receptive to the idea that buying back gold can complement their business. Jansseune notes this can be particularly valuable in a rough economy. "Some say it helps them get to the end of the month," he says.