Making the most of cash-for-gold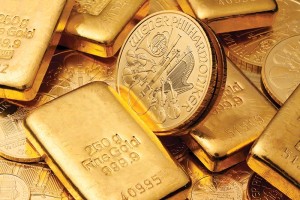 For retailers that have yet to enter the cash-for-gold business, Rafael Amador, a sales executive with United Precious Metals Refining (UPM) in New York, suggests doing a little research about what the various refiners charge for taking in gold scrap.
"That's going to vary immensely between different refiners," says Amador.
Everyone has a refining fee, but there are also fees for the lot, along with assay charges to determine the quality of gold and its various alloys. Some companies offer free shipping, while others do not.
It all adds up, Amador says, and profit margins can vary greatly, depending on which refiner you choose.
Once you've found your refiner, Amador stresses the importance of accuracy and the ability to test the gold you're buying.
"We see a lot of jewellery that is stamped 14-karat, but it's really 12," he notes.
At UPM, gold is assayed after it's melted, and retailers are paid based on the 'report card' of information they get back from testing, rather than the stamp on the gold itself.
Do your homework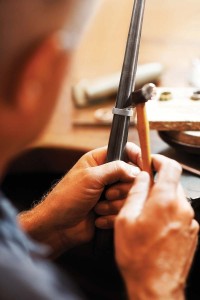 'Turn and burn' is a phrase Amador says is used a lot in his business, more from his newest cash-for-gold clients. As retailers play the market, turnaround time becomes a key factor—should you sell your lot quickly, opting for the markup and taking the stability of the rate at which it was traded? Or is it better to hold onto gold, hoping the price spikes for a significantly better profit?
Amador says many of his cash-for-gold clients have a relatively quick turnaround time. "They need the money fast," he adds.
Petrovski agrees, adding a quick turnaround is the "safest bet," since the price of gold can fluctuate drastically daily. A $50 to $60 swing in either direction is not unheard of, and can potentially cut into a retailer's margins.
But not everyone is jumping on the cash-for-gold bandwagon. Jeff Buzbuzian of Knar Jewellery says he doesn't have the staff to manage all that comes with it.
"I know it's a business, but it's a different beast for sure," Buzbuzian says from his Guelph location.
Instead, he says his focus remains on his existing clientele, and that while he has many friends and colleagues in the cash-for-gold market, he's sticking with selling finished and custom jewellery.
While it may have gotten its start in light of the U.S. economic meltdown, uncertainty in Europe has helped drive up the price of gold and created an entire industry.
Jansseune believes the cash-for-gold market is showing no signs of slowing down. "It will remain strong and steady for some months and maybe years ahead."
Jeff Green is a Hamilton-based journalist and freelance writer. He's covered breaking news, business, and sports for daily and weekly newspapers, as well as for the Canadian Press. Green was nominated for a pair of Ontario Newspaper Awards for his work in this, his first year as a full-time journalist.